Agua Dulce, California – A firefighter has been killed in a shooting at a fire station in Agua Dulce, California according to KTLA. The gunman opened fire at Fire Station 81, at approximately 11 a.m. local time. The Daily Mail reports that another firefighter has been shot multiple times.
The Los Angeles Times reports that the gunman engaged with Los Angeles County Sheriff's deputies after the attack and might be barricaded in a home on Bear Spur Road not far from the fire station.
The suspect reportedly fled the scene in a white SUV and drove to a home. The house, located in Agua Dulce, has been set on fire.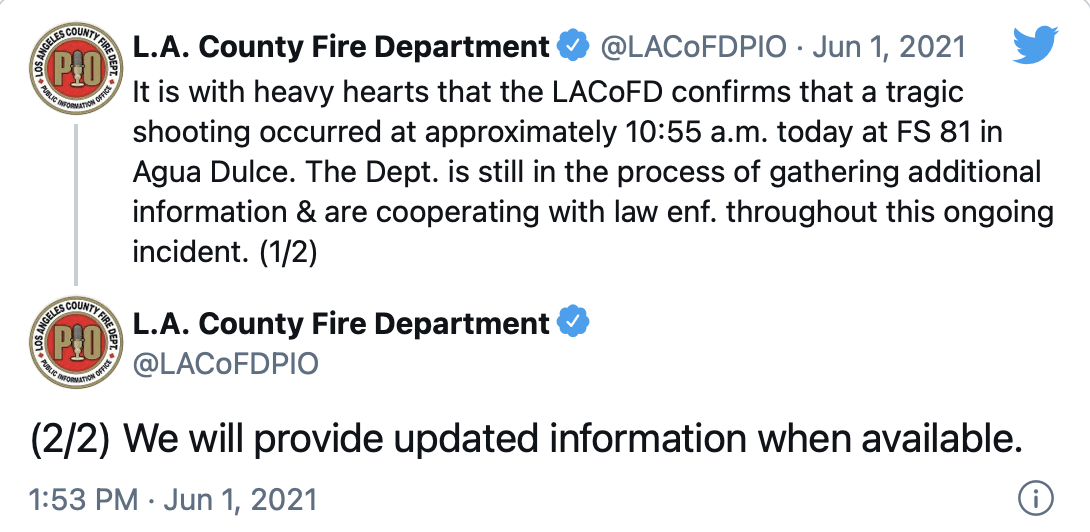 The details of the incident and the number of people possibly injured were unclear but at approximately 1 p.m. local time, to was reported by KTLA that a firefighter did die in the incident.
Agua Dulce is located about 18 miles northeast of the city of Santa Clarita.