The November 18th incident involving two Border Patrol Agents along a culvert next to Interstate 10 near Van Horn, which is about 110 miles southeast of El Paso and about 30 miles from the border with Mexico drew the attention of law enforcement across the country and even President Trump weighed in.
But is it what was originally thought?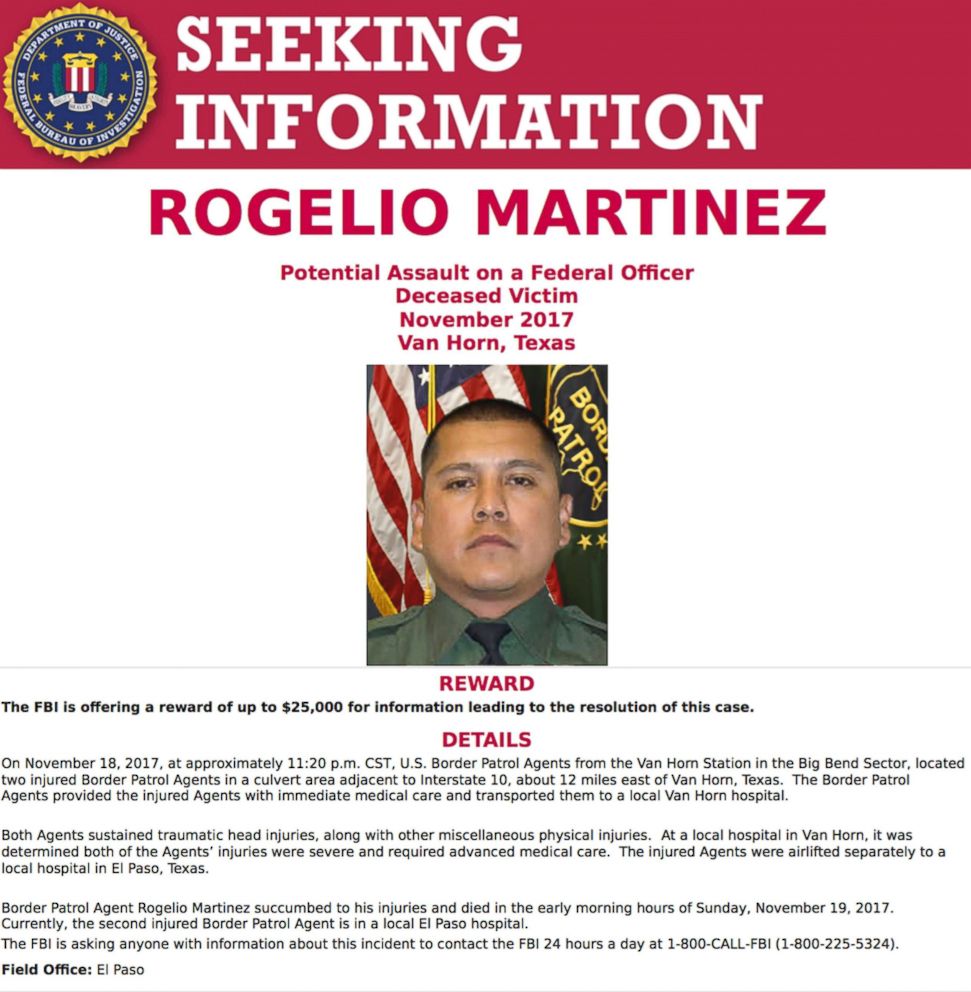 Agent Rogelio Martinez succumbed to traumatic head injuries and broken bones. His partner, who has not been identified, was seriously injured and hospitalized for several days. The agent has no memory of what happened that night.
Culberson County Sheriff Oscar Carrillo was one of the first responding officers to reach the fallen agents and he said this week that he thought a semitrailer-truck may have accidentally sideswiped the pair.
I-10 is a heavily traveled route for truck drivers and accidents regularly occur, some due to wind drafts and others from drivers overcorrecting after drifting across lanes, Carrillo said.
A Border Patrol union, the National Border Patrol Council, has said the pair were attacked and struck with a rock or rocks.
President Donald Trump, U.S. Senator Ted Cruz of Texas and Texas Governor Greg Abbott also have said the two were attacked.
Special Agent in Charge Emmerson Buie Jr. in the FBI's El Paso office said last week that investigators were treating the incident as a "potential assault," but that they could not rule out other scenarios.