Kindness and compassion are as much a part of a police officer's days as anything else. When I was on the job, I tried to do at least one good deed every shift, something that didn't involve putting someone in jail. Whether it was helping change a tire or assisting a burglary victim to reach their family or insurance company, I had to go home thinking I made a difference and possibly changed someone's mind about what we do and what we stand for.
Some people might argue that we're too busy chasing the bad guys and answering calls, and they're probably right to a certain extent. But isn't squeezing in a little kindness also part of our job?
There are plenty of officers who feel the way I do. My department had to switch from carrying wool or cotton blankets in the patrol cars to disposables. Why? Because it still gets cold in Phoenix in the winter, and officers were constantly stopping to give shivering homeless person the blanket from the patrol car.
Two officers in our department would stop occasionally, especially on holidays, to make sure the local transients on their beat had something to eat. One Thanksgiving morning they worked out a deal with a local McDonald's to run a tab for an hour for the homeless to have a hot breakfast. Other officers in the precinct bought into the program and between calls would drop off the homeless folks from their beats at the restaurant.
After the hour was up, the officers came in and settled up the tab. This paid surprising dividends when one of the same officers found himself in a wrestling match with a drug-crazed suspect. A couple of the folks who had benefited from the holiday breakfast came to the officer's assistance. The officer was afraid that they might do a little too much damage to the resisting suspect, but it was clear that they respected the officer enough to get involved.
One of the most memorable incidents for me happened when I was working patrol on a Christmas Eve. I have worked during many Christmas holidays and have too often encountered children who received nothing from Santa. I always made sure I had gifts in the trunk of the patrol car for that reason. In the Phoenix area, law enforcement is blessed with a volunteer named W. Steven Martin, a former local radio personality who established a program to provide a warehouse full of new toys for officers to give away. Mr. Martin's theory was that officers would know the kids and families in need during the holidays since they had likely visited their home. This program helped weed out some of the abuses that have occurred with other charities. It also allowed kids to see the police officer a little differently than just the one who hauls a family member off to jail. In 2007 the program will celebrate its twentieth year in service to law enforcement.
On this particular Christmas Eve I had loaded up the trunk with gifts for both boys and girls. One of the department chaplains had asked to ride the shift with me so I was pretty well set for whatever I might encounter. It was shortly after midnight when we received a "check welfare call" of a young boy and an intoxicated person staggering along a busy street. We located the pair minutes later, and the caller was correct. It was pitiful to see the boy, nine years old, guiding the obviously intoxicated man by the arm. When we contacted the boy, we learned that his mother had gone to a party at a bar and had left him with a family friend who later became so intoxicated he could barely stand. The man set out for a walk, and the young boy tried to lead him back to the house, but he got lost. While we were awaiting the "drunkmobile" to take the adult to a facility to sober up, I asked the boy what Santa was going to bring him. His response broke my heart. He replied, "Santa doesn't come to my house. We move around too much."
I quickly walked to the trunk of my car, not only to work on some gifts but also to compose myself. I couldn't let the boy see my tears. I managed to get the chaplain to learn the young man's name without him hearing us, and I quickly began writing the name of Christopher on packages for him.
When I returned to the car, I said to the chaplain, "I'm afraid Santa is going to be mad at me."
"Why?" the chaplain replied.
"I'm making some deliveries for him tonight, but I can't seem to find this nine-year-old kid named Christopher. Santa's counting on me to find him."
The little boy quickly threw up his hand, "My name is Christopher." He said, starting to become excited. "Could those be for me?"
I looked at the chaplain, "Hey, I'm in luck! I found him!" When we gave the young man his new helicopter and action figures, even the chaplain had to step out for a walk.
Later we were able to find a family that had actually been the foster parents to Christopher's mother years ago. They were willing to take him for the weekend to avoid getting the Children Protection Services involved especially on Christmas Eve. The foster father himself was a retired highway patrol officer.
The next time you hear that a police officer is just out to put people in jail or to write tickets, try to remember a couple of these incidents. There are plenty more just like these.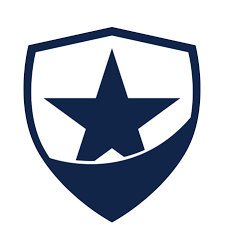 Latest posts by Law Officer
(see all)