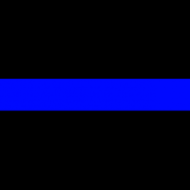 The mission at Thin Blue Line of Leadership is to inspire law enforcement supervisors to be the best leaders they can be by providing positive leadership tactics and ideas. Positive leadership and creating a positive squad culture are on-going commitments that must be nurtured and developed over time. Thin Blue Line of Leadership is here to help. You can also follow us on Twitter at @tbl_leadership.
This user account status is Approved
This user has not added any information to their profile yet.