Last year, on my birthday, my wife and son surprised me with tickets to a U2 concert scheduled for that very night.  The three of us travelled to Boston.  They let me light up a cigar on the ride up in the car.  I got to enjoy my favorite beer exclusive to Boston pubs.  Everything was gearing up for a phenomenal night with my family and my favorite band in the world.
Until he said the phrase of the day.
The slogan of the uninformed.  I can't tell you who "he" is because I might throw up in my mouth if I ever utter his name again.  But the phrase was "hands up, don't shoot".
In Boston.
A city known for their love of cops.  Surrounded and protected by Boston's finest for the entire week they were there.  He said it.  I know he's an intelligent man.  I've followed him and the band for most of my life.  I'm sure that even in Ireland, all those that care to know had learned that "hands up, don't shoot" never happened.  This fact was proven by a black Attorney General, from a Department of Justice under a black POTUS, after interviewing several black witnesses.  Even with that knowledge, he still said it.  That phrase had divided and enflamed far too long after having been proven false.  That phrase has led to the death of police officers across the country.  Police officers that protect him and his bandmates every minute that they are on tour.  He said it anyway.
And they lost a fan forever.
During the Democratic National Convention, Hillary Clinton invited African American mothers of children lost to gun violence on stage to a standing ovation.  One of these women was Lezley McSpadden, the mother of Michael Brown to whom the "hands up, don't shoot" lie is attributed.  Clinton most certainly knew the truth behind the phrase.
She did it anyway.
She used their grief for votes.  It was pandering at it's worse.  After countless demands by many in the country that she recognize law enforcement, she invited Dallas County Sheriff Lupe Valdez on stage.  Valdez simply wanted a moment of silence for the recent slaughter of 5 Dallas heroes.  She was booed off the stage by some as others chanted "black lives matter".  I've yet to hear Clinton speak out against such behavior.  Her outward contempt of law enforcement to pander for votes has been utterly disgusting.  Later, she refused to seek the endorsement of the Fraternal Order of Police.  Police unions on the local and national level have endorsed union friendly democrats for years. Her campaign spokesman actually bragged about not needing the endorsement of the country's largest police union.  Hillary used the mood of the day to seize upon votes that she truly thought she needed.
She chose the wrong side.
About a month before the election, a Gallup poll was released which showed the public's support of law enforcement has been at it's highest in years.  The same poll also showed that the public's perception of main stream media has never been lower.  I waited and waited for Clinton to see the writing on the wall.  She had every chance to right the ship weeks before election day.  She chose to stick to her message, even inviting Brown's mother to share the stage with her on election night as she announced her anticipated victory.  Her and those around her should have realized that the country wasn't buying the rhetoric and lies any more.  She should have realized that media spin wasn't going to sway the public at large.  What people like her don't understand is that in the digital age, where everything is caught on film, the truth can't be spun.  The truth can't be hidden.  People will see with their own eyes that what is coming out of Rachael Maddow's mouth isn't lining up with what is actually being shown on screen.  Through social media, people will get to see the entire incident, not just the heavily edited version that the media puts out.
The propaganda era is dead and buried.
Clinton had every opportunity to redeem herself and win me over.  She obviously didn't want my vote.  Or the vote of my wife and loved ones.  Or the vote of my close friends.  Friends that put my safety and well being above all else.  She didn't want the vote of my father or my stepmother, both retired off the job.  Cops can be very resourceful when they all stand together.  The loved ones of those in law enforcement live with the fear and stress of their loved one not returning on a daily basis.  Take every cop in this country, multiply each one by 10 (family and friends), and add those numbers to the list of voters that Clinton didn't want to be bothered with.
She miscalculated "bigly"!
Now take Donald Trump on the other hand.  He chose law enforcement over criminal behavior.  He chose law and order over lies and false narratives.  Trump realized that those that choose to spew falsehoods spun by the media are but a small portion of society.  Trump knew what the public truly felt.  Trump knew that the majority of voters cherish their police officers.  Those voters don't get in front of a television and act a fool.
Those voters work, eat, sleep, lather, rinse and repeat.
They keep to themselves and don't seek their 15 minutes of fame.  Those are the voters that Clinton refused to acknowledge.  Those voters don't need safe spaces because of words.  Those voters believe in the old saying, "actions speak louder than words".  On one end, you have a candidate who says bad words.  On the other end, you have a candidate who performs bad actions.  He says it, she does it.  Over and over again.  Clinton chose to appease to those like her.  Those that commit inexcusable actions and then proceed to blame everyone else.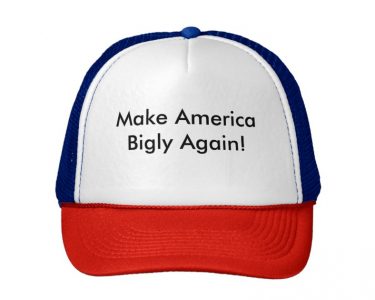 This election was a rebuke on those who choose false narratives and biased agendas.  It was a rebuke on the main stream media in ways never seen before.  It was a rebuke on the Hollywood elite.  Those elite that don't realize that all we want is entertainment.  You are not all knowing and wise.  None of those elite trained and learned from the wisdom of Master Yoda.  Most of those elite couldn't pass a GED exam given with a moments notice.  They don't know what is best for us.  They need to stay in their lane and realize that they're not that important to this country in the grand scheme of things.  So when Beyonce and Jay-Z stump for a candidate, it does nothing.  Not one vote was changed by them or Bruce Springsteen.  No one cares that Amy Schumer is threatening to leave the country along with the All American Male hating Lena Dunham.  Know your place.  You might make us smile from time to time, but spare us your guidance and wisdom.
Please know that thanks in large part to social media, the public is more informed than ever.  And know the infinite appreciation that we in law enforcement feel knowing we truly have your support.  It's been proven in recent polls.  It was proven on election day.  I'm not saying that president elect Trump is the best candidate.  I'm not saying that Hillary wouldn't have been the better choice overall.  I'm saying that lines were drawn between truth and lies.  Those lines were drawn by her.
And you, the voter, chose truth.
I know that Trump understands the love and need for law enforcement.  He proved it again today by calling the widow of a NYPD Sergeant being laid to rest.  A hero that died not on Trump's watch.  He didn't forget his promise.  And he hopefully won't forget the brave men, women, and their families who pushed hard for the candidate who openly had our back at time when others think it's unpopular.
Please don't forget us going forward, we vote….bigly!