"Thank you, George," were words that I whispered to myself when listening to a new hit from a country music icon while driving to the gym today; a song that pays homage to law enforcement officers.
Regardless of your favorite music genre, you will appreciate "The Weight of the Badge," by George Strait, if you are a peace officer, or in some way associated to one.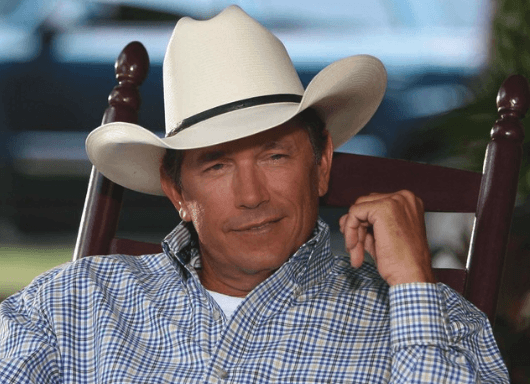 "It's gonna be a long one / Another graveyard shift," the tune begins, "As he says goodbye / To his wife and kids / It's been his life / Just like his Dad's / Driving away / Under the weight of the badge."
There is no truer statement. And it's a burden carried by men AND women in uniform.
As the song chronicles the life of police officer, it is especially meaningful with the warrior spirit personified; "Tempered strength is always tough / But he ain't gonna buckle / Under the weight of the badge."
The songwriters describe a hospital stay required by our hero in the lyrics, along with the explanation, "I do it for us / And I do it for them." This is a particularly poignant moment, which can be visualized by all who've been in those shoes.
"He swore that oath to protect and serve / Pours his heart and soul into both those words / Lays his life on the line / And the line he walks is razor fine." 
The relatively new single was shipped to country radio on Sept. 30, reported Nash Country Daily.
Penned by George, Bubba Strait and Dean Dillon, "The Weight of the Badge" is featured on George's 2019 album, Honky Tonk Time Machine.
Listen to "The Weight of the Badge" below.
More than 23,000 have liked the song on YouTube. Amazingly, 368 haters have given it a "thumbs down." Wow, that's disappointing.
Let's overwhelm George with a million "thumbs up" on his tune and put the law enforcement scrooges in their place. We can do it if this piece gets in the "spin cycle" on social media. Therefore, share it like there is no tomorrow. LAW ENFORCEMENT STRONG with "THE WEIGHT OF THE BADGE."
Happy Thanksgiving to all, but especially George, Bubba Strait and Dean Dillon. We are grateful.
– Jim McNeff
(Feature Image: Screenshot from embedded YouTube video)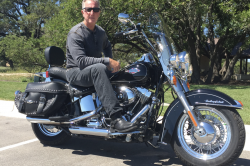 Latest posts by Jim McNeff
(see all)