NEW ORLEANS — Replacing the outmoded Central Lock-Up that first opened to Orleans Parish inmates in 1966, Criminal Sheriff Marlin Gusman today will unveil a $4.5 million facility to book people arrested in New Orleans.
"This is the type of facility the Sheriff's Office is headed toward," Gusman said during a recent tour of the building on South Dupre Street. "Clean, airy, respectful, but yet secure."
Hurricane Katrina ruined the Intake Processing Center on Perdido Street, which before the storm had replaced the Central Lock-Up on the ground floor of the House of Detention. When that building was demolished, Gusman was forced to move his staff back into the old facility.
Working with the Federal Emergency Management Agency, Gusman decided to build a new lock-up, renovating the Orleans Parish Prison's kitchen facility across the street from the House of Detention. The building is temporary, until a permanent processing center can be built in a wing of new jail facilities planned by the Sheriff's Office, Gusman said.
The old Central Lock-Up, which was put back in use for more than two years, was cramped and outdated — too small to handle the influx of people arrested by the New Orleans Police Department.
The new facility, which opened last week, has large holding cells for men and women arrested for serious crimes, as well as some solitary units. Low-level offenders are allowed to sit in an open-seating area in the middle of the building while they are processed into the jail's system or wait for somebody to arrive with bail money. An automatic teller machine is available for people able to pay their own bond.
Col. Gerry Ursin, a former NOPD officer hired by Gusman to run the Intake Processing Center, said each inmate will be given a wrist band with a bar code and photograph. As the inmate moves through the facility, the wrist band will be scanned, he said.
"This helps us track everybody," Gusman said. "We can know where everybody is at every instance."
Ursin said 77 cameras have been installed throughout the center, many of which are monitored by a sheriff's deputy in a control room.
At the medical station, where an arrested person gives jail staff medical information, partitions provide privacy. The jail was cited in a recent review by the National Commission on Correctional Health Care because these interviews were previously done where other inmates could hear. The new setup meets the commission's standards, Gusman said.
As inmates "roll out" of the jail, they will be given a debit card that can be used at an ATM to withdraw the money in their jail account, Ursin said. Visitors can also stop by the information and bond room to use a computerized system to deposit money into an inmate's account.
Gusman and Jim Stark, acting associate deputy administrator of FEMA's Gulf Coast Recovery Office, are scheduled to host an opening ceremony for the temporary facility at 10:30 a.m. FEMA paid for the temporary building.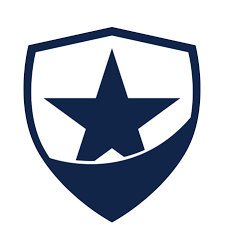 Latest posts by Law Officer
(see all)