Share and speak up for justice, law & order...
Long Island, New York – An off-duty NYPD cop was grazed in the head by a bullet Monday when her home was riddled with more than 30 rounds. The New York Post reported that Officer Nathaly Gomez Iglesias lives in the home with her sister and mother and she was eating inside the home at 2:30 a.m. when the shooting occurred.
Gomez Iglesias works out of 103rd Precinct in Jamaica, Queens, and was taken to an area hospital where she was treated and released.
The house was badly damaged in the wild attack with shattered glass round windows, bullet holes in the mailbox and damage to vehicles in the driveway.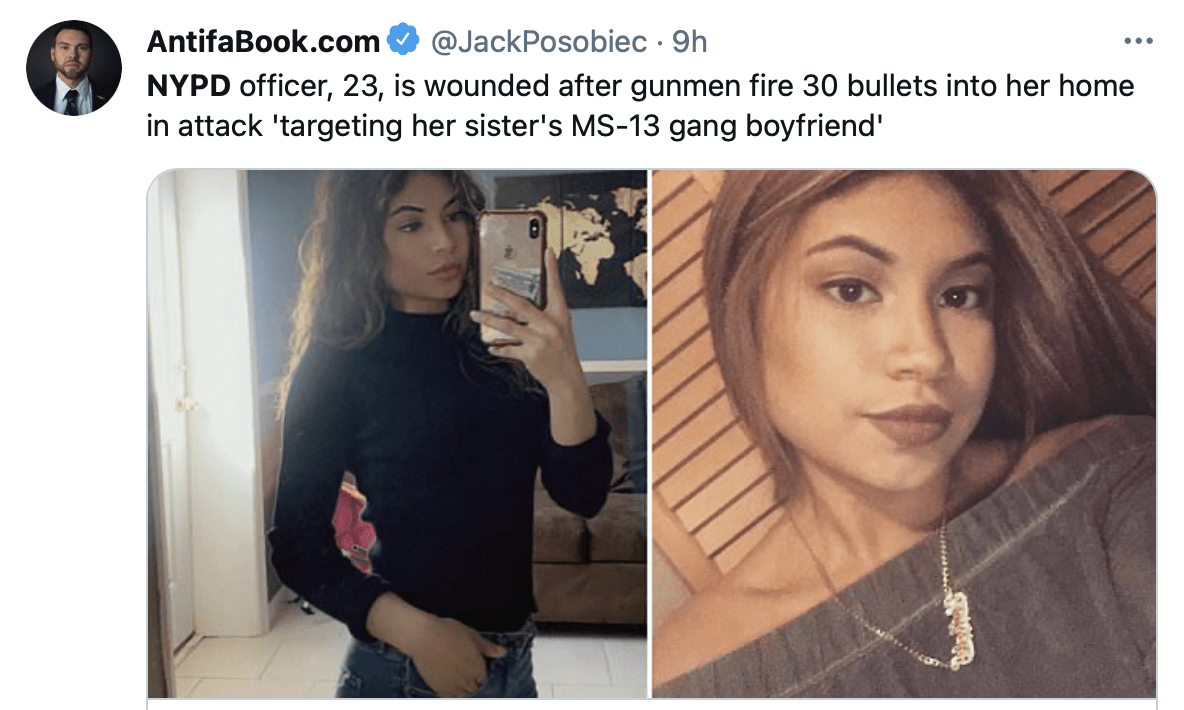 The investigation has revealed that the shooting was not random but that Gomez Iglesias may not have been the target of the attack. Sources indicate that the shooting may have been intended for her sister's boyfriend.
The Post reported that "the boyfriend has been known to stay at and may have been previously used by members of the notorious MS-13 street gang."
Gomez Iglesias joined the NYPD in 2019.
Share and speak up for justice, law & order...