NEW FAIRFIELD, Ct. – A married woman in Connecticut who worked in the cafeteria at New Fairfield Middle School sent a student "several" nude photos and videos over a period of months. She asked the teen to send her sexually explicit videos in return, before eventually having sex with the boy, according to a probable cause affidavit obtained by Fox News Digital.
Andie Rosafort, 31, was identified by police as the suspect. She was taken into custody in February. She faces charges that include second-degree sexual assault, enticing a minor by computer and risk of injury to a minor following a month-long police investigation while she was working at the middle school in New Fairfield.
Rosafort was employed at the school working in the cafeteria when she reportedly began communicating with the 14-year-old male while he was in eighth grade, according to the affidavit. She pursued the teen and then sexually assaulted him once he was in ninth grade, authorities said.
The school district placed Rosafort on leave once the allegations came to light at the end of February. She resigned the following day.
Rosafort pleaded not guilty to all charges during her March 1 arraignment in Danbury Superior Court, according to the news outlet.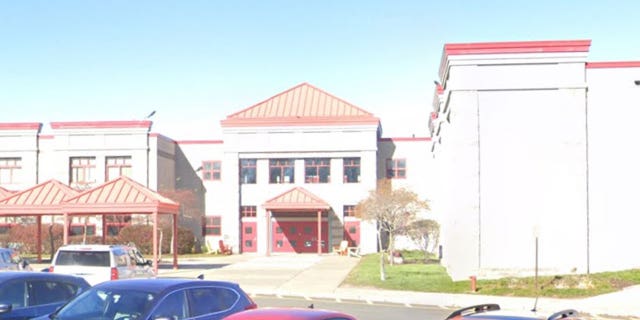 According to the affidavit, the messages did not turn sexual in nature until September 2022 when Rosafort — who was known to "always talk to the freshman boys" —  allegedly wrote, "You wanna see something?" and then sent him an explicit image.
The male teen replied to Rosafort's revealing message and asked if she sent it to him by mistake. She responded by sending him another photo. Moreover, she began asking him to send her sexual videos in return for the images, according to the police affidavit.
This reportedly continued for months. On Jan. 13, the victim unexpectedly left a friend's party and "behaved oddly" upon returning. As a result, the friend's mother notified authorities.
Police opened an investigation a few days later and discovered that Rosafort sexually assaulted the teenager in an SUV, before asking him in a message if his friends knew where he had been, according to the affidavit.
She reportedly ended the conversation with the message, "goodnight, XO."
Investigators recovered eight sexually explicit videos from the suspect's phone, according to the affidavit. They also obtained Rosafort's cellphone data as well as records from a social media account connected to her. They discovered photos and videos consistent in appearance with those described by the victim, Connecticut police said.
Consequently, investigators obtained an arrest warrant on Feb. 17. Three days later, Rosafort surrendered to authorities, Fox reported.
Rosafort was booked in jail and subsequently released on $100,000 bond. She's due back in court March 23. Her attorneys declined to comment on the case.