FRESNO, Calif. – A backyard gathering of football fans turned into a bloodbath after gunfire broke out in Fresno, Calif., on Sunday night.
The shooting left four people dead and six wounded, according to police. Three men were killed at the scene and a fourth died in a local hospital.
Responding Fresno police officers were going door to door in the neighborhood, in hopes of collecting security camera footage or witness accounts, Fresno's FOX 26 reported. They were looking for leads to help them locate "unknown suspects."
Fresno City Councilman Luis Chavez, who represents the southeast portion of the city, where the shooting occurred, called it a "senseless and criminal act."
MASS CASUALTY UPDATE: Officers are going door-to-door looking for surveillance cameras and witnesses who might be able to provide information that could help them make an arrest pic.twitter.com/9jDbYhvT2L

— Marie Edinger KMPH (@MarieEdinger) November 18, 2019
"This action is not a reflection of our community and our officers are working diligently to piece together the sequence of events that led up to this, but more importantly, to bring all those involved to justice," Chavez told the Fresno Bee.
Investigators on the scene included personnel from the federal Bureau of Alcohol, Tobacco, Firearms and Explosives.
The slayings in Fresno followed a recent wave of violence in California that has included the murder-suicide deaths of a family in San Diego on Saturday; the deaths of two high school students in Santa Clarita plus the shooter on Thursday; and the deaths of at least four people at a house party in Orinda on Halloween night.
---
---
Sunday's gunfire erupted around 8 p.m., authorities said at a late-night news conference. About three dozen people were at the party and all of the victims were Asian men between ages 25 and 35, they added.
"Officers arrived on scene. … What we found were several individuals deceased in the backyard," Lt. Bill Dooley of the Fresno Police Department told the Fresno Bee. "We do have multiple shooting victims."
"What we do know is that this was a gathering, a family and friends gathering in the backyard," Dooley said. "Everyone was watching football this evening when unknown suspects approached the residence, snuck into the backyard and opened fire."
---
---
Neighborhood resident Choua Vang told the Bee that a nearby resident's house had been shot at just the previous week.
"We're thinking about moving out of the neighborhood," he said. "We don't know how many more shootings there will be."
Other residents told the Bee that Sunday night's shooting seemed to involve about 10 shots fired in rapid succession.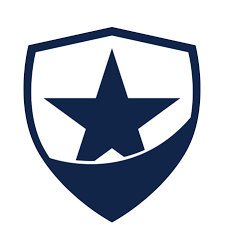 Latest posts by Law Officer
(see all)