HANCOCK COUNTY, Miss. – A Hancock County police service dog (PSD) is recovering after authorities say he was stabbed while pursuing and apprehending a suspect through the woods last Tuesday afternoon.
It all started around 2 p.m. when a sheriff's deputy tried to stop a vehicle on Highway 603 near I-10. Authorities say the driver initially refused to stop, yet halted just west of exit 13 shortly after getting onto the interstate.
When the vehicle came to a stop, the driver reportedly jumped out and ran into a wooded, swampy area, according to WLOX.
Once backup arrived, deputies pursued the suspect into the woods north of the interstate. K9 Loco was called and began tracking the man, leading deputies through the wetlands until they reached the suspect.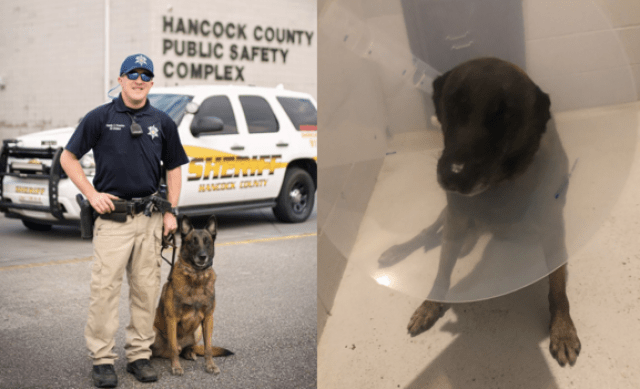 Authorities say the suspect was told multiple times to surrender and warned that the dog would be released if he did not. Regardless of the admonition, the suspect turned and ran, fleeing further into the woods.
The K9 handler released Loco, yet quickly lost sight of his PSD and the suspect. The handler kept calling commands for Loco to return but he didn't.
Multiple deputies were sent into the woods to try and locate Loco and the suspect. While searching, deputies saw the suspect run across Highway 603 into another wooded area. However, the PSD was still nowhere to be found.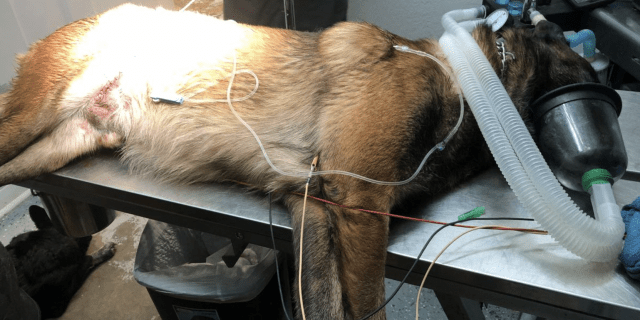 At 6:20 p.m., the suspect, Jeremy Mitchell, 30, was captured by deputies while trying to run across I-10. The three other people in the car with Mitchell were also arrested after authorities say felony amounts of methamphetamine and drug paraphernalia were found in the vehicle.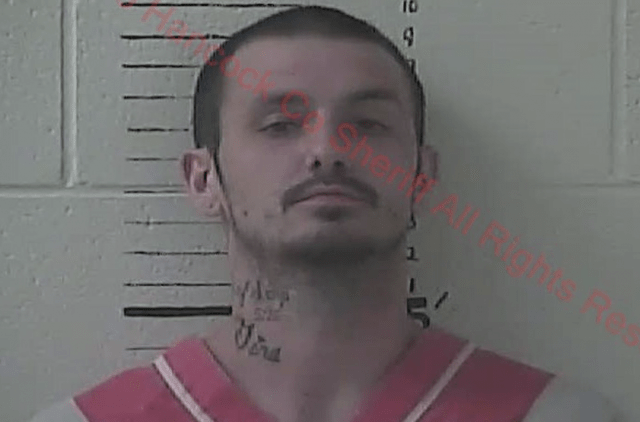 Mitchell was charged with aggravated assault on a law enforcement officer, possession of a controlled substance, tampering with evidence, felony eluding and multiple traffic violations. Brittany Dawn Adams, Joseph Ingram Jr., and Gina Amily Mitchell were also arrested and are each facing one charge of possession of a controlled substance.
Authorities say K9 Loco is expected to make a full recovery.