TULSA, Oklahoma – A Tulsa Police officer who just graduated from the academy a month ago is out of a job because of questionable posts on Facebook.
The department received a complaint about Officer Wayne Brown's Facebook posts Wednesday morning. The decision to release him didn't take long. He was fired an hour later, News 9 reported.
According to police, he goes by Duke Brown on his Facebook page. A community action group found the posts dating back to 2013 and took screen shots of them. Tulsa Police called most of the memes posted as questionable.
News9.com – Oklahoma City, OK – News, Weather, Video and Sports |
One post shows a picture of a police officer spraying people on the ground with what appears to be a chemical agent and says, "don't mind me, just watering my hippies." Brown shared the post saying, "they need more water, they look really thirsty."
In another post, Brown writes, "I pledge to my family, flag and country when the day comes, I will fight till my last breath before I submit to Islam." The news agency said it was "apparently anti-Islam," but could just as well be viewed as patriotism, which seems under attack these days.
Another post refers to murder, saying, "no one plans murder out loud."
One of Brown's other posts is a picture saying, "violence does solve problems." Without context, this statement can be condemning or true.
In a statement from TPD, Chief Chuck Jordan "immediately ordered internal affairs to open an investigation and within one hour and fifteen minutes of receiving the complaint the officer was terminated."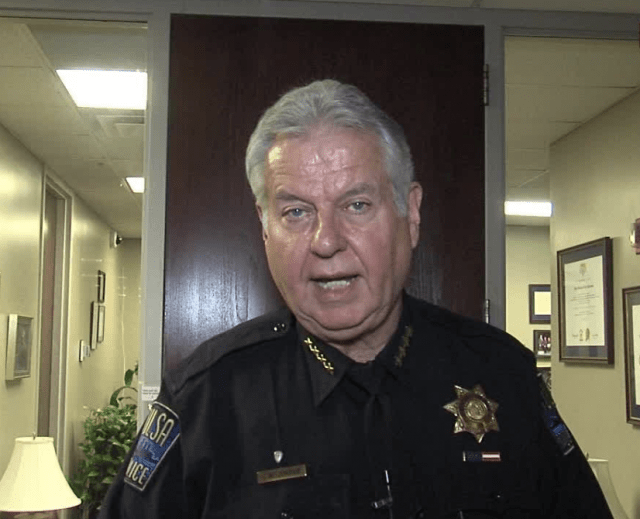 The department confirmed Brown violated their social media and networking policy, which says "personnel are prohibited from posting forms of speech that express bias against any race, religion, or protected class of individuals."
Brown has since either deleted his Facebook page or made it private.