SHANNON, Miss. – A Mississippi police officer shot and killed a man Thursday morning, shortly after the suspect had opened fire in a popular Shannon store.
The incident is being described as a case of domestic violence.
According to Lee County Sheriff Jim Johnson, a woman walked into Grigg's Store on Romie Hill Avenue shortly before 6 a.m. Thursday and said a man was following her, trying to harm her, reported Daily Journal.
Witnesses described the man as the woman's boyfriend. He entered the crowded store while the woman reportedly took cover behind an on-duty Shannon police officer.
He "reached over the officer" and fired several shots, fatally wounding the woman, Sheriff Johnson said.
"The officer drew his weapon and fatally shot the suspect," Johnson affirmed.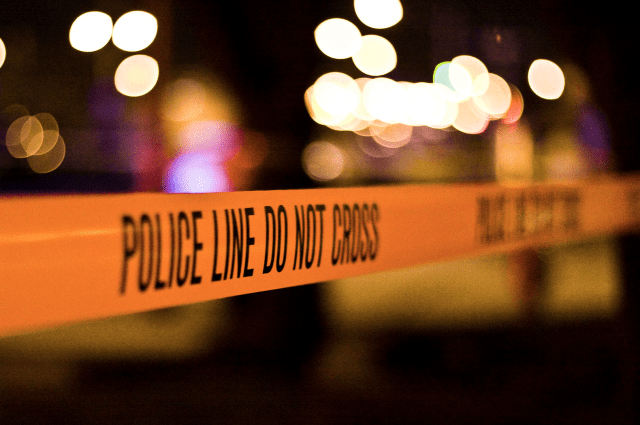 Lee County Coroner Carolyn Green identified the decedents as Shaharah Coggins, 38, and Kentorrey Sims, 32, of Shannon. Both bodies have been sent to the state crime lab in Pearl for autopsies.
Grigg's is a popular hangout among locals, especially with the morning crowd for coffee and breakfast. It is located on Romie Hill Avenue (Highway 245) about 1,000 feet south of Shannon Elementary School. The store was open for business at the time of the shooting.
The sheriff said no one else in the store was injured.
As word of the shooting quickly spread, a large crowd gathered outside the store. The crowd included family members of both the deceased man and woman. Emotions ran high and there was a brief altercation, forcing authorities to call for more officers.
Shannon Police Chief Desiree Kershner said her department is turning over the officer involved shooting investigation to the state.
"We're letting MBI (Mississippi Bureau of Investigation) handle the case," Kershner said.
Per normal protocol, the officer will be placed on paid administrative leave pending the outcome of the MBI investigation.
"We've got other officers and part-time officers who can fill in," Kershner said, when commenting on staffing for the small department. "We should be able to handle it ourselves. If we need help, the Lee County Sheriff's Office has always been good to us."