BRAINTREE, Massachusetts — Two police officers have been shot and a K-9 killed in Braintree on Friday afternoon. Fox 25 reported on the incident where a K-9 handler and their dog were both shot along with another officer.
The K-9 has reportedly died.
Sky 5 is over Braintree where two police officers were shot in the area of Commercial Street and McCusker Drive, sources say. https://t.co/iUMowBEcrw https://t.co/vMDgn3rvUl

— WCVB-TV Boston (@WCVB) June 4, 2021
The suspect was also shot. Multiple sources indicate that he has died but officials have not yet confirmed that. The incident occurred when officers were assigned to a domestic violence call.
The suspect fled into the woods and the police pursued him when the shooting happened.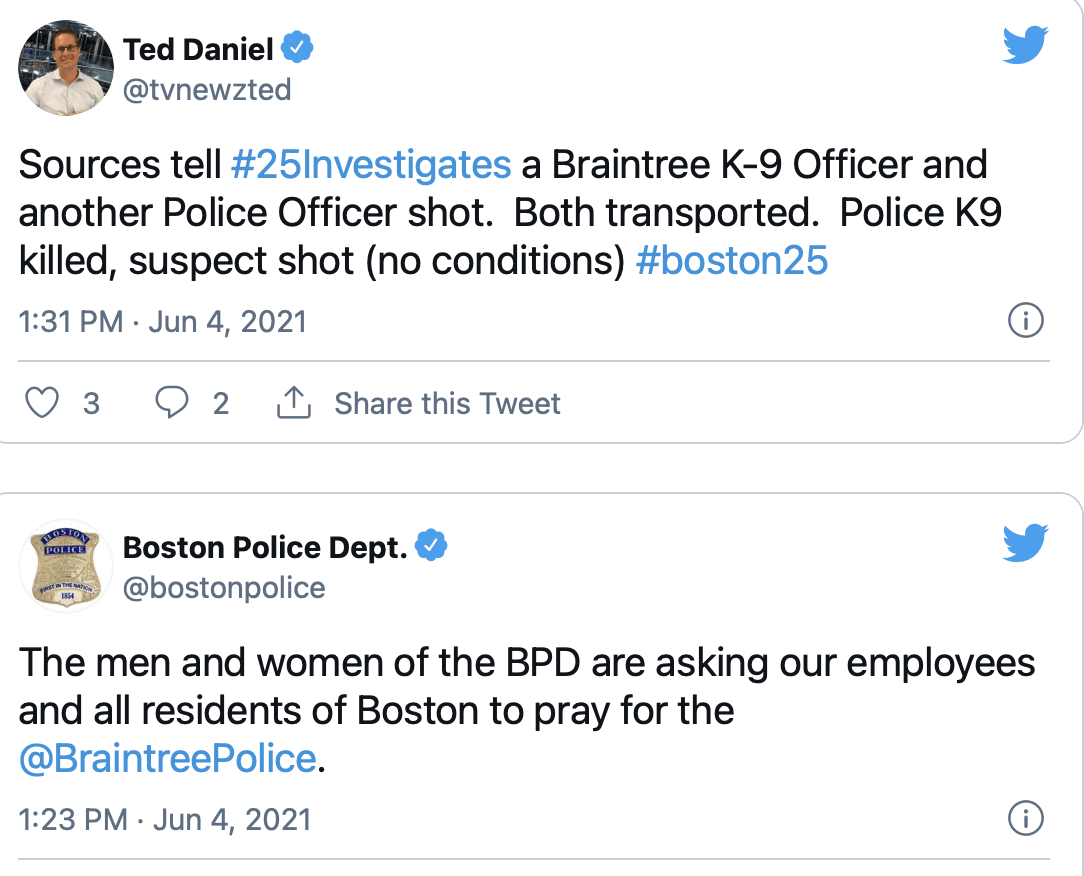 Witnesses tell Fox 25 that one officer was able to walk to an ambulance but another had to be transported.