A Tampa (FL) police officer shot a man who police say threw a flaming accelerant on the officer and a K9 officer.
At 10:53 a.m. on Thursday, the Tampa Police Department received a report of a burglary in progress.
[sc name="Article Mobile Ad" ]
Officers responded to a call about a burglary in progress.  After arriving at the house, officers noticed that a window on the side of the house was broken. Officers also recognized a car parked outside the house as belonging to a man with an extensive criminal record and outstanding warrants.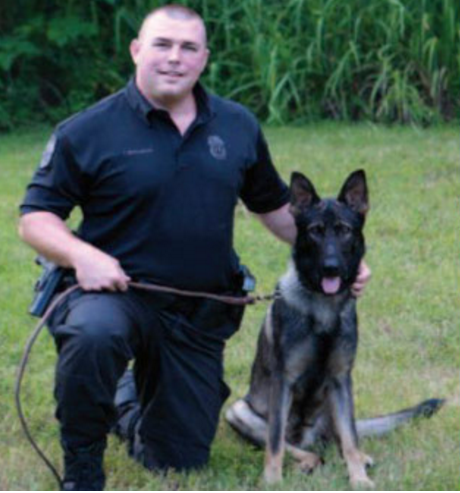 Three officers entered the house where they encountered the suspect, Joey Antonio Kennedy, age 40.
K9 Indo went after Kennedy who tossed a flaming accelerant on the K9 and on the K9 officer.
Fearing for his life, K9 Officer Tim Bergman opened fire, striking the suspect.
K9 Indo received burns on the head. The officer was able to extinguish the flames and was uninjured. K9 Indo will recover from the burns and will be okay, according to a police.