TOPEKA, Kan. – Less-lethal bean bags were used to help stop a Kansas man who took a joy ride on a stolen construction excavator — leaving properties damaged and police officers endangered in his wake. The suspect committing an unusual crime was arrested Sunday, officials said.
Shane Funk, 46, was caught riding the large piece of machinery through the Oakland neighborhood of Topeka early Sunday morning, according to police who responded to the scene. Authorities had received a call about a "suspicious vehicle."
Consequently, several homes in the area were evacuated as a safety precaution as Funk operated the excavator, The Topeka Capital-Journal reported.
Police tried to stop Funk, but were unsuccessful. So ultimately, responding officers launched less-lethal bean bags to get him to stop driving the construction equipment.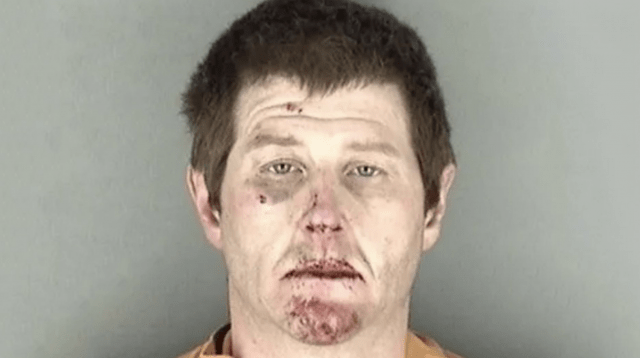 Funk was treated for minor injuries and was taken into custody for a slew of charges, including criminal property damage, attempting to flee police and aggravated assault of a law enforcement officer, online Shawnee County Department of Corrections records indicate.
As of Tuesday, he was being held in lieu of a $75,000 bond and other separate bonds totaling $3,000 in outstanding warrants.
It wasn't immediately clear how much damage Funk is accused of causing in the neighborhood.
---
---
Although less-lethal bean bags are launched from a 12 gauge shotgun, they simply strike the target with the equivalent blow of a police baton. The application of force in this crime proved noteworthy.
According to the Capital-Journal, Cindy Negrete wrote Sunday in a post beneath the Facebook version of the article that Topeka police did an amazing job stopping Funk and keeping innocent bystanders safe.
"All the officers I spoke to last night kept apologizing for the inconvenience of losing sleep," she wrote. "I let them know they was doing their job and keeping us safe!! Big THANK YOU to TPD!!!"