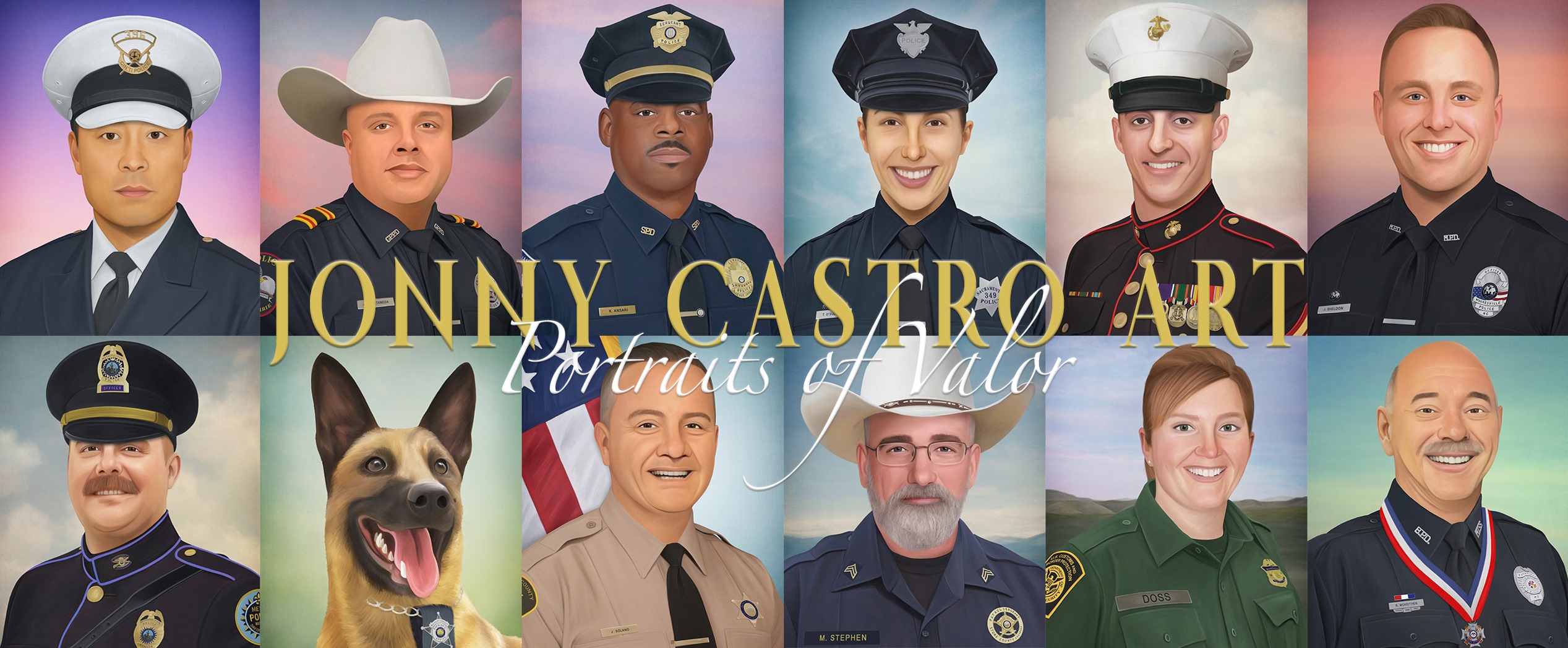 Law Officer is honored to support and represent Jonny Castro Art. A forensics artist for the Philadelphia Police Department, Since 2016, Castro has drawn portraits of hundreds of fallen officers using his own time and money.
Those We Have Lost
Fallen Heroes 2020

Follow Castro Art On Facebook and you can shop at his store that helps him finance these wonderful tributes here.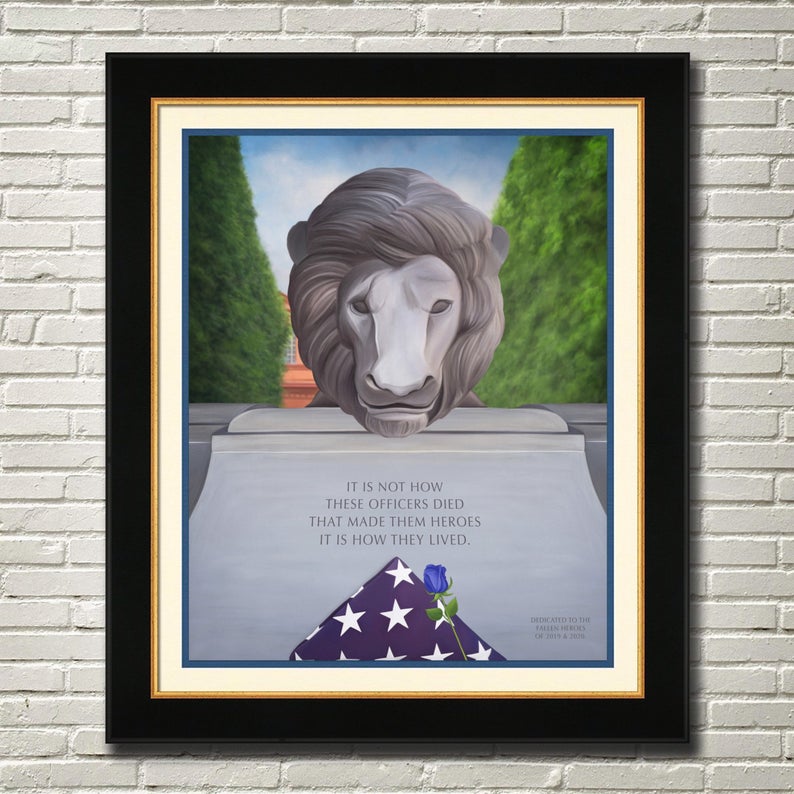 This was a piece commissioned by Motorola Solutions during Police Week to honor our 2019 and 2020 fallen officers. "Wall of Heroes" highlights one of the lion statues that stands watch over the National Law Enforcement Memorial in Washington D.C. When I shared the finished painting on Facebook and Instagram, I received an overwhelming response from surviving family members and friends of individuals whose names are etched on the memorial, asking if I'd be selling it. Motorola Solutions has generously given me permission to offer prints to those who'd like to purchase. I'll be donating HALF of all the sales from this run to the National Law Enforcement Officers Memorial Fund (NLEOMF). The other half of the proceeds will help continue to fund the portraits of our fallen heroes. I'll also be donating the original 16"x20" framed canvas of this piece to the National Law Enforcement Museum in Washington D.C.
This is a video I made two years ago, highlighting one of our fallen heroes of September 11th. I'm sharing it again because before I painted his portrait, I had never heard Officer Tietjen's story. I'd like the chance for some of you to hear it for the first time as well. That is Kenny's sister at the end of the video, when the painting was unveiled after his memorial service. It's hard to describe the emotions every time I see her smile and touch his face for the first time.

Posted by Jonny Castro Art on Tuesday, September 10, 2019