A Wisconsin woman withdrew her complaint Tuesday against the Greendale (WI) police department after a police investigation showed that her racial profiling accusation was a lie.
Katherine Torres alleged that a police officer had pulled her over and asked for her social security card and citizenship status before requesting a license and insurance. A Tuesday police statement revealed video evidence that the police officer, Sgt. Michael Karczewski, had asked Torres and seven others for their social security numbers, but not their citizenship statuses.
Torres withdrew her complaint after she found out there was video evidence of the stop which is exactly why police across the country should embrace this technology.
Unlike what some may want others to believe, law enforcement is one of the most professional, customer service oriented professions on the planet.
How do I know that?
Well, unlike those that want to tell you otherwise, I've actually been in the profession for a couple of decades but I also know what every other cop knows.  Police have to be customer service oriented to be successful.
There is a unique skill that good cops have that when they write tickets, citizens thank them or when they show up on someone's worse day of their life, the police officer can calm the situation while simultaneously providing comfort to those in need.
While the profession is not perfect and any imperfection will undoubtedly show up on the nightly news, million of citizen contacts occur each week in this country with overwhelmingly rave reviews.
I would put the customer service that law enforcement provides above any other profession. Except of course Chick-Fil-A.  No one and I mean no one can beat them but I keep trying as I greet every violator with the words, "my pleasure."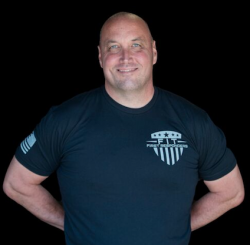 Latest posts by Travis Yates
(see all)