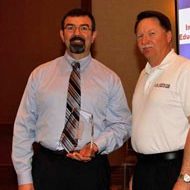 Brian Willis is the editor, publisher and contributing writer for the acclaimed books W.I.N.: Critical Issues in Training and Leading Warriors, W.I.N. 2: Insights Into Training and Leading Warriors, If I Knew Then: Life Lessons From Cops on the Street, If I Knew Then 2: Warrior Reflections, am I that man? How Heroes Role Models and Mentors Can Shape Your Life and a contributing writer for Warriors: On Living with Courage, Discipline and Honor. Brian serves as the Deputy Executive Director for the International Law Enforcement Educators and Trainers association (ILEETA). He is the past editor of the ILEETA Review, writes the W.I.N. Column for the ILEETA Journal and has had numerous articles published in law enforcement periodicals. Brian began his law enforcement career with the Calgary Police Service in 1979 and over the next 25 years he worked as a patrol officer, tactical officer, patrol supervisor and trainer. From 1995 to 2004 he was the head use of force trainer for the Calgary Police Service (an agency of 1950 officers). In that role he was responsible for researching, developing, instructing and overseeing the Officer Safety, Subject Control Tactics, Crowd Management, Incident Command and Emergency Vehicle Operations programs. Brian also served on the Crowd Control Unit for 19 years as a constable, supervisor in charge of training and development, Platoon Commander and Deputy Commander. He served in integral roles during the World Petroleum Congress and G8 Summit in Calgary. Brian served as a member of the National Advisory Board for Police Marksman Magazine from 2000 to 2007 and is a member of the National Tactical Officers Association, the Illinois Tactical Officers Association, the International Association of Law Enforcement Firearms Instructors and Canadian Association of Professional Speakers In addition to numerous law enforcement certifications Brian holds a Certificate in Adult Learning from the University of Calgary and Mount Royal College. He has given presentations on mental preparation and conditioning at numerous international conferences and is sought after as a speaker across North America for his presentations Excellence in Training, Harnessing The Winning Mind and Warrior Spirit, The Pursuit of Personal Excellence and am I that man?. Brian has trained law enforcement trainers from the FBI, DEA, RCMP, as well as trainers from state/provincial and municipal agencies from across Canada and the United States in his cutting edge Excellence in Training program.
This user account status is Approved
This user has not added any information to their profile yet.