TORONTO (AP) — A shooting that started at a Toronto nightclub event hosted by rapper Drake, and then spilled onto the streets outside early Tuesday, left at least two people dead and three others wounded, police said. It wasn't clear if Drake was present during the shooting.
Toronto Deputy Police Chief Peter Sloly said despite a large police presence outside the venue, shots were fired inside Muzik nightclub on the grounds of Exhibition Place in downtown Toronto. The shooting took place at approximately 3:30 a.m. when the nightclub was shutting down.
Sloly said there was at least one victim inside the club, then the shooting moved outside.
"This was a brazen, large-scale, ongoing firearm incident where our officers and members of the public were directly in the line of fire," Sloly said. "We are very lucky that this is not a larger body count, quite frankly."
The club said in a statement that the last patrons were exiting the building as gunshots were heard. The club said it had over 70 security guards on duty that night and that visitors were inspected with metal-detecting wands.
Toronto police spokesman Mark Pugash said no arrests have been made. It wasn't immediately clear how many suspects there are, or what led to the shooting.
Sloly told a local television station there were "high-profile entertainment figures" at the party, but he couldn't say whether Drake and rapper Kanye West were there at the time of the shooting.
Police believe there could be more victims at other locations and urged citizens to contact authorities. Sloly said police fired no shots.
Supt. Frank Bergen said the victims were a man and woman in their 20s and 30s. He said three people were hospitalized with various injuries. Sloly said the injuries are not life-threatening.
"Our officers were present when the initial shots went off. They were within meters of the initial shooting," he said. "Literally our officers were running toward live-fire incidents. The officer who found the female, now deceased, was seconds behind when she was shot and was able to, in her last breaths, provide CPR and do all he could to keep her alive."
A similar incident occurred in front of Muzik last year when a 28-year-old man was shot after OVO Fest.
Copyright 2015 The Associated Press. All rights reserved. This material may not be published, broadcast, rewritten or redistributed.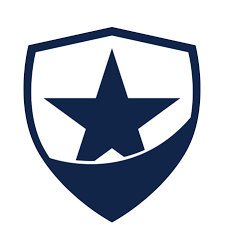 Latest posts by Law Officer
(see all)