My first police flashlight was called a Kel-Light, and it was the size of a small car tailpipe. It came with a leather strap with a large ring attached at the end where the light could be inserted and carried on the duty belt. When I drew the thing, I felt like I was one of the three musketeers or Luke Skywalker drawing a lightsaber. There were also different ways to draw it, depending on the statement you wanted to make. When you wanted to be low-key, you grabbed it by the head and slid it smoothly from the ring, keeping it close to the body. However, when you meant business and wanted everyone within a three-block radius to know it, you reached across your body and withdrew it like you were leading the Charge of the Light Brigade. I miss those days. They were so much fun.
However, as with all things, there was bitter and sweet. Although the Kel-Light was a wonderful impact weapon, it wasn't much of a flashlight.
It took a man named John Matthews to change how law enforcement viewed the handheld light. In the 1980s, Matthews introduced a light the size of one's palm that offered almost as must light as the aforementioned cruiser-side spot light. His
invention revolutionized white light usage for law enforcement and the military. Today, his company—Surefire—is one of the leaders of white lights, lasers and related gear for sportsmen, cops and military personnel worldwide.
The company's most recent introduction for handheld white lights (aka flashlights) is one of my personal favorites. It gives me a level of power that I once thought
impossible in such a small package. The LX2 Luma Max replaces the successful L2 and boasts a new microprocessor, new LED, smooth fluted body to help reduce carry weight.
It offers 200 lumens of output on its high setting. The original Surefire 6P offered a mere 65 lumens, which we all thought was incredibly bright at the time. Surefire also replaced the standard reflector with a TIR lens for a more penetrating beam. In the recent past, the LED offered a dull white light that made it difficult to see well, but that's no longer the case because current LEDs offer a bright white light that makes identifying potential threats much easier.
The LX2 is well suited for tactical applications. Its tail cap switch allows users to access the highest output without first clicking through the low setting. However, the low setting can come in very handy for situations where 200 lumens would be too much light, such as looking through a drawer or in a pocket during a pat down.
The Surefire LX2 includes the following features: two output levels—high for maximum light, low for extended runtime; high-strength aero-   space aluminum body, Mil-Spec hard-anodized for extreme durability; two-way clip permits light to be carried bezel up or down; waterproof to one meter for 30 minutes; TIR lens produces tight beam with enough surround light for peripheral vision; coated Borofloat window resists impact, maximizes light transmission; and two-stage tail cap switch—press for momentary-on low, press further for high; twist for constant-on at either level.
The LX2 packs a lot of power into a light, compact package. The updated tail cap is certainly a plus because previous dual mode switches made it more difficult to get to the high output as it came up in turn. In the event you want to use the bright setting to momentarily blind an opponent you had to hope the right setting was next. Not so with the LX2. Push hard and 200 lumens of white light will be at your finger tips. Press a bit easier and a dull 15 lumens is available. Technology like this is surely making a cop's job easier.
Surefire LX2
Pros
• A bright light in a compact package
• New easier-to-use tail cap switch
• Indestructible LED
• Longer run time
Cons
• None
CONTACT
SureFire
800/828-8809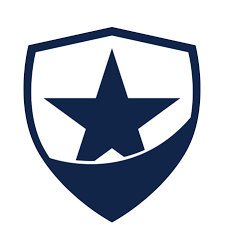 Latest posts by Law Officer
(see all)