Florida police have warned people not to fire their weapons at Hurricane Irma after thousands responded to a Facebook event.
"To clarify, DO NOT shoot weapons @ #Irma. You won't make it turn around & it will have very dangerous side effects," the Pasco Sheriff's office tweeted late Saturday.
The Facebook event is titled "Shoot at Hurricane Irma" and over 50,000 people have expressed interest in taking part.
"Let's show Irma that we shoot first," the event description says.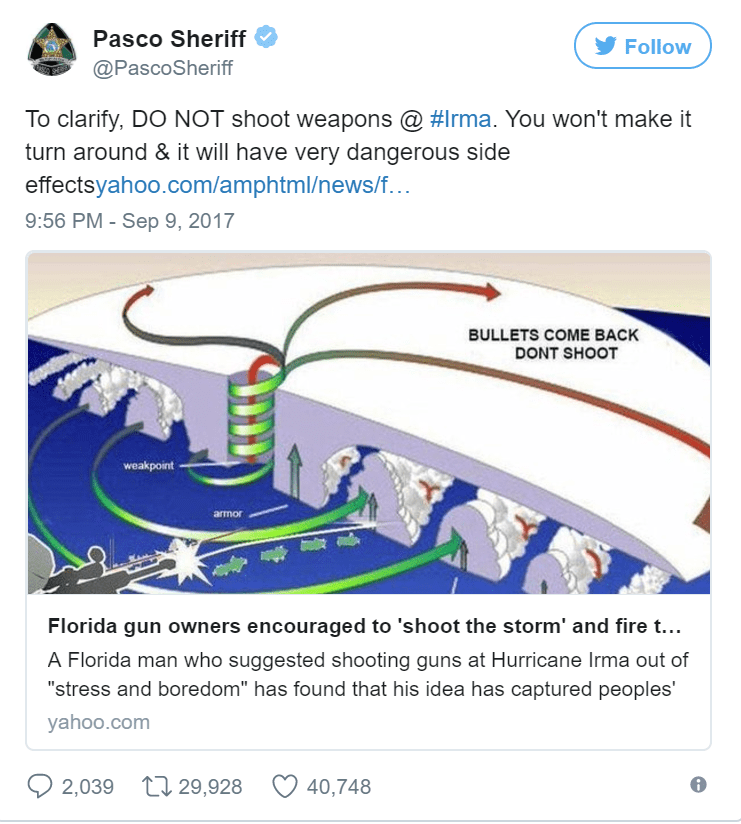 Some who responded appeared to take the event seriously, posting pictures of themselves with what appeared to be firearms.
For others though, the event was tongue-in-cheek, with a graphic circulated by members showing bullets twisting around in the force of the storm.
"Bullets come back don't shoot," reads the text on the graphic.
Ryon Edwards, who created the Facebook event, told the BBC earlier in the week that he had not expected anyone to take the event that seriously.