Photo:  Tulsa Police Officer Leland Ashley was selected by Yates 12 years ago to lead a Police Athletic League before the position was eliminated.
---
When Tulsa (OK) Police Major Travis Yates selected a Police Athletic League (PAL) Officer over a dozen years ago, he believed that it would make one of the biggest impacts on the community in the history of the agency.    The department pulled the funding on the position and league before it could get started but Yates never stopped believing.
"I paid close attention to the PAL programs across the country and I always knew that it was a perfect fit for my agency and community but the timing had to be right," Yates told me in an exclusive interview.
That timing was right in late 2014 when one of his officers approached him at the patrol division that Yates commanded.
Sergeant Pat Harker approached Yates in the hallway and said he wanted to build a running track for officers in an open field in front of the division and that is when the failure to launch a Police Athletic League years ago came to his mind.
Yates said that he "loved the idea but I knew it could be bigger."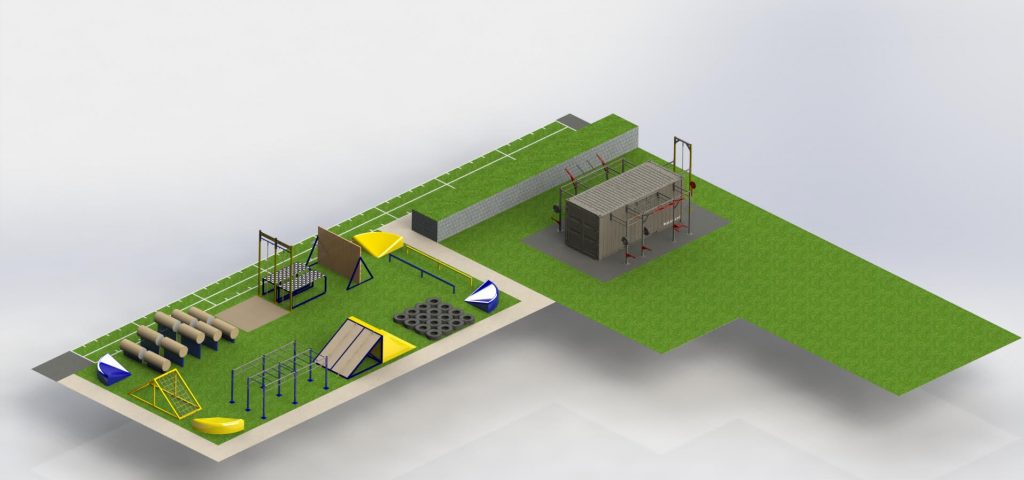 Corporal Jason Muse quickly joined the discussions and Yates challenged both of them to develop several activities on the property and to make sure that those activities catered to members of the community with a special emphasis on kids.
"Our patrol division serviced some of the most poor and crime ridden areas in the city and I knew this was a game changer.  We, as a police department, could provide hope and opportunity to kids that often had none and if you can provide that, you can literally change a generation," exclaimed Yates.
The idea was not without it's challenges.  Yates had no funds for architecture plans and most around him thought the idea was too big to happen.
Muse found an architect to lend his services for the cause and once the ideas went to paper, things got very real.
"I'll never forget the first time I saw images of what before was just in our head.  As soon as I saw them, I knew this had to happen.  This was too big and bold and quite frankly too cool to let it go away," said Yates.
A few months later, Yates got a call that would take the concept to the next level.  The public park, located behind the division, had become a burden for the city so when officials found out about the proposed PAL idea, they called Yates and asked if he wanted the park.
"That was pretty surreal," Yates told me.  "Here is this large piece of property behind our division and it was just going to be given to us so we could increase the size and impact of our concept.  I simply don't call that a coincidence and when those things start happening, you know that you are part of something special."
A local foundation found out about what the officers wanted to do and agreed to help raise funds for the project and as it stands right now, that initial concept is on the verge of being built.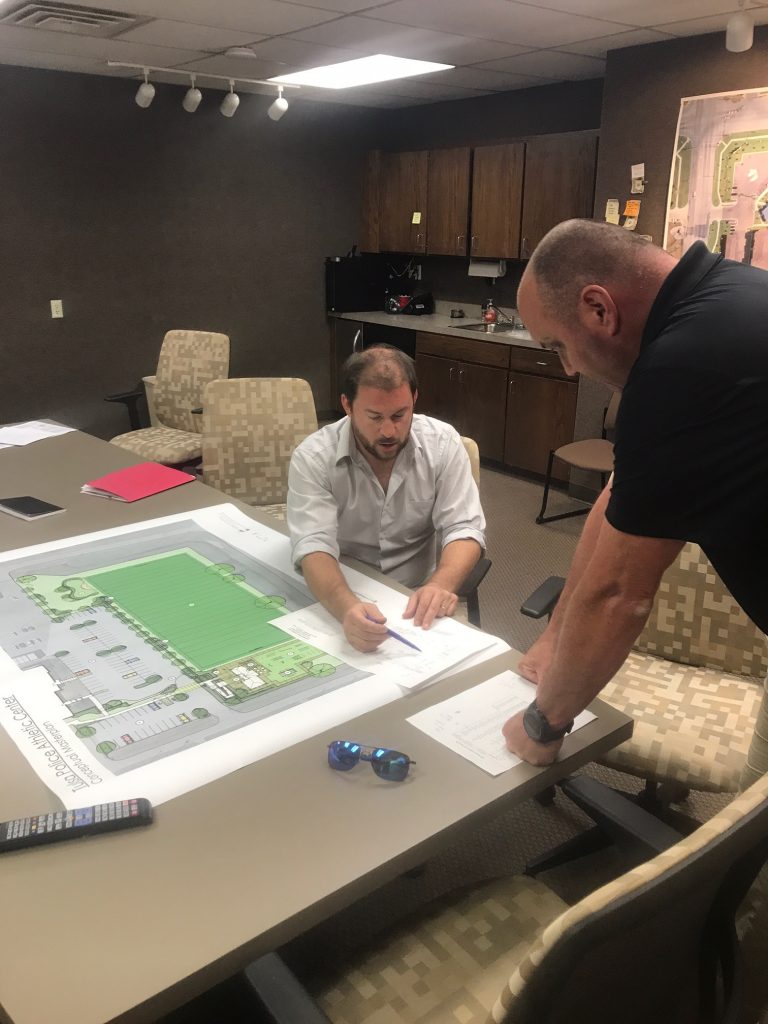 Yates says that there is a lot of work to be done, including putting the pieces together for what he now calls the Tulsa Police Activity League, but he credits his officers for the progress so far.
"I know from my position, that I may be seen as some sort of leader on this incredible idea but as leaders, we are only as good as our officers and I happen to have some very, very good ones.  They care about the community.  They care about kids and most importantly they want to make a difference.  This project has been the greatest honor I have ever had in my career."
Current plans include a baseball field, football field, tennis court, basketball court, obstacle course and yes, that running track but asked what he is most proud of, Yates lights up when he answers.
"On our walking trail, we are gathering information on police officers with a specific emphasis on African American police officers that have made a tremendous impact on our agency and in our community.  I'm talking 100 years of heroes here and I want kids that come to this facility to know that they have a chance and they have an opportunity and that they can also achieve greatness and I want them to see the greatness of the generations before them."
What the Tulsa Police Department and Major Travis Yates is launching will be the first of it's kind.  A multi-million dollar sports complex owned and operated by a police department that is located just outside a police station.  It is so big and so bold, it is almost hard to believe but one thing I know, is that if it can be done, it's in good hands with Major Travis Yates.