As law enforcement leaves 2019 and we enter another decade, tremendous challenges remain in the profession and I have been very vocal that if leadership in the profession does not rise to the occasion, law enforcement may never achieve the greatness that it deserves.  This belief drove me to develop the Courageous Leadership Seminar and now the Courageous Leadership Institute.  I am "all in" so to speak and I plan to spend the rest of my days talking, teaching and mentoring the leadership in law enforcement.
So as we begin a new decade, what do those in leadership positions need to do immediately so the profession can not only survive the challenges but thrive?  Here are a few issues and while it's not an exhaustive list, I believe it is a start and starting is what we must do.
Training
I continue to be amazed at how lacking the training is in law enforcement. In one of the most high risk and liability professions on the planet, too many leaders have the "minimum" standard mantra in their vocabulary.  I've heard all of the excuses from the cost to the time to the lack of resources but when it comes to training, there is not one agency that can afford to lack in this area.  The current idea for some leaders is to wait until something bad happens and then develop training.  That is not only stupid but it will cost a ton in civil court.  Leaders owe it to their officers and their community to train not only a lot but in quality.  How much should an agency train one would ask?  Start with finding out what agency in your state trains the best and you become the best.  Then when you are the best in your state, find out who the best in the country is and take their place.
Transparency
I am sick and tired of law enforcement committing to transparency and then they are only transparent when the media places pressure on them or requests the information in an official request.  Incomplete transparency is just that, incomplete, and the agency and officers will suffer.  Just take a look at the latest scam being conducted by some groups that are requesting racial data on police stops, arrests and force.  The police release the data and if that data is so much 1% off the census population ratios, the department is labeled racist and a lawsuit typically follows.

That is just one example at how partial data is not only NOT transparency but it hurts the agency and ultimately the community.  Now let's do what we advocate in the Courageous Leadership Seminar.  Release all the data on race including those that commit crime and those that are victims of crime.  Our seminar went to Milwaukee in early 2017 and Chief Ed Flynn (now retired) would likely tell you that doing this very thing helped his agency.  You can watch his answer to an ACLU Lawsuit here.
This same premise goes with everything we do in law enforcement including body camera footage.  Why would we only release footage that others demand and not just simply release the majority of footage that we have so that the community can have a realistic image of what their heroes in uniform do each and every day.
Media
The days of the news media helping get our message out is over with.  While I'm sure there are some venues where the media is helpful and fair, I tend to error on safety and in the Courageous Communication portion of our Seminar we tell those in attendance to stop relying on the media.  That is a foreign language to most of us but with today's technology and the price plummeting, there is no reason why any agency couldn't do everything the typical news agency does and often times a larger audience will be reached.  There are YouTube Channels making CNN look like amateurs and law enforcement has an incredible story to tell.  It's time we start telling it and telling it first.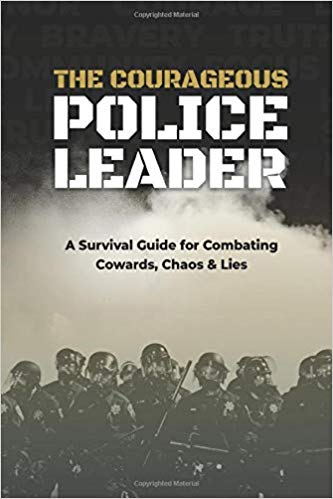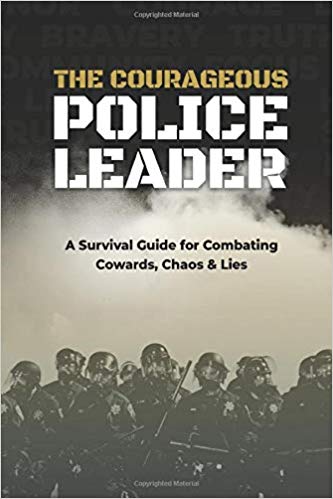 Wellness
Suicides take the lives of more police officers than felons and that has to stop.  Leaders need to put Wellness Programs in place that aren't just for show but that are effective.  I would start with the excellent program ran by the California Highway Patrol and for some excellent training, I would reach out to Under The Shield.  Wellness is more than a poster and a toll free number.  It needs to be weaved throughout the agency and as a leader, it must be a priority now.
Closing
So there you have it.  There is much more to discuss in this area and I plan to do that throughout the next decade and the rest of my career.  For decades, the previous generation of crime fighters left us safer with more resources and if we don't turn it around immediately, law enforcement is in real danger of regressing.  That is unacceptable and the time for Courageous Leadership is now!
---
Travis Yates is the founder of the Courageous Leadership Institute.  Find out how to become a Courageous Leader here.
What others are saying about "Courageous Leadership For Law Enforcement"
"This class is absolutely outstanding."  Nathan Mendes, California Narcotics Officers Association
"This class should be required for every single police officer in America." Officer Jason Cummings, Claremore PD
"In my 12 year career, this was the best class I have ever taken on leadership."  Sergeant Josh Johnson
"The best presentation I have had in over 22 years in law enforcement."  Sgt. Michael Huber, McMinnville (OR) Police Department
"This is some of the best training I have attended in over 40 years of law enforcement."
Scott Johnson, Chief of Police – Grand Rapids (MN) Police Department