To the drug courier, it must have seemed like extraordinarily bad luck: A police cruiser appeared with its lights flashing moments after the 300 grams of heroin allegedly was exchanged on a street in North Philadelphia. The suspect was handcuffed and driven away.
But neither luck nor good police work had anything to do with what happened. According to a federal indictment released Tuesday, the arrest was staged by police officers who were working with a drug dealer in a scheme to steal heroin and sell it.
And, the indictment said, instead of booking the suspect, Officers Mark Williams and James Venziale drove him to Broad Street and Lehigh Avenue and let him go. A federal drug agent, posing as a dealer, was allowed to drive away with the heroin.
The alleged plot led Tuesday to the unsealing of the federal indictment against Robert Snyder, 30, of the 25th Police District, and Williams, 27, and Venziale, 32, both of the 39th District, on charges of conspiracy to distribute heroin and related offenses.
Three suspected drug dealers and Snyder's wife, Christal, were also named in the indictment. Christal Snyder's role was to pass information between reputed drug dealer Angel Ortiz and the three officers, the indictment said.
All have been taken into custody except Miguel Santiago, the reputed drug supplier whom the police officers allegedly ripped off that day.
The indictment was announced Tuesday by U.S. Attorney Zane Memeger.
Later in the afternoon, the city staged its own news conference at Police Headquarters when an obviously angry Mayor Nutter denounced the officers. "We do not employ criminals," said Nutter. "That's what they are. That's how they will be treated."
Police Commissioner Charles H. Ramsey said he became aware of the investigation about two months ago. The three officers, he said, had previously been investigated by police Internal Affairs officers, but for minor matters.
"We are in the process of terminating all three," Ramsey said. "Those three are history, but that will be the least of their worries."
The officers are being held pending detention hearings.
John McNesby, president of the Fraternal Order of Police Lodge 5, the department's largest union, said the officers' alleged actions are "a disgrace."
"We have a bunch of good officers out there on the streets every day, risking their lives," McNesby said. "This casts a dark cloud over all of them."
Ramsey said that the department will continue investigating the matter, and that although it does not appear other officers are involved, he didn't rule out the possibility.
Residents of the neighborhoods in the 25th and 39th Police Districts reacted with dismay, if not surprise, when they learned of the arrests.
"They're supposed to be getting the drugs, but they can do whatever they want," said Porchea Jarvis, 19, who lives at 15th Street and Indiana Avenue. "Dirty cops," Latonya Talford, a relative, chimed in. "There's a lot of them out here."
Sitting on the steps of his Nicetown home, Johnny McIntyre, lamented: "Cops can't have two faces."
"They need to be stopped," said Barbara Lewis, who has lived in the area for 20 years. "They're not helping us, they're hurting us."
She said episodes like these make her less likely to call on police during an emergency.
Other residents of the neighborhoods in the two districts reacted with disgust.
"Cops are here in the neighborhood to protect and serve, and instead they're dealing drugs?" said an exasperated Terrance Teachey, 40, standing outside the Nicetown Boys and Girls Club after enrolling his 12-year-old son in summer camp. "So what does that say to our society? If we want to have a healthy community, the cops have to play their role, just like the community has to play their role. If the cops are dealing drugs, the kids are going to think they can do what they want to do."
It's been a tough year so far for the Philadelphia Police Department. Several officers were arrested on sex-offense charges, and two were charged with murder.
The department is still reeling from an ongoing investigation into allegations that members of the Narcotics Unit fabricated evidence to make arrests.
The three officers charged this week had already been taken off the street, Ramsey said. Williams was removed after a domestic complaint involving his wife; Venziale had recently injured his hand; and Snyder was working in the operations room of the 25th District.
According to the indictment, the scheme was hatched on April 20, when Venziale met with Ortiz near the North Philadelphia Amtrak station. Venziale and Ortiz discussed a plan to steal, with the illegal assistance of Philadelphia police officers, 300 grams of heroin from Miguel Santiago.
The officers and fellow conspirators believed the heroin they stole from Santiago would be sold for further distribution to the undercover agent, who they believed to be a drug dealer and money launderer, the indictment said.
The officers met during the next weeks with Ortiz and another reputed drug dealer, Zachary Young. The plan called for the officers to perform a vehicle stop to make it appear to Santiago that the drugs were seized by law enforcement.
Days before the officers carried out their plan, Christal Snyder worried that the person they believed to be a dealer and money launderer could be an undercover agent. Ortiz gave her the name and driver's license the agent was using, and later that night, Snyder used a police computer to run a background check that would put his wife's concerns at rest.
After the May 14 traffic stop, Williams and Venziale were paid $6,000 and Christal Snyder was also paid an undisclosed amount.
If convicted of the most serious charges, the officers face decades in prison.
Santiago remains at large and is being sought by the FBI. Considered armed and dangerous, he is described as Hispanic, 5-foot-6, and last known to be living on the 2000 block of East Auburn Street in Philadelphia.
At the 39th District office at 22d Street and Hunting Park Avenue, officers buzzed in and out of the swinging doors seemingly unfazed, with many talking at their desks over miniature bags of potato chips. At the 25th, two officers took a cigarette break in front of the building on Whitaker Avenue between Erie Avenue and Luzerne Street, nodding grimly when reminded of their colleague's arrest but declining to weigh in further.
One officer patrolling near the area where Venziale and Ortiz allegedly discussed their plans in April – Somerset Street and Glenwood Avenue – was just reading the news on his cell phone around 5:15 p.m.
"They deserve whatever they get," he said, before his partner rolled up the car window.
The 39th District has a history of rogue cops and vigilante justice, said Sultan Ashley-Shah, president of Citizens United, Warriors for Justice, an activist group in North Philadelphia, referring to a 1988 scandal known as Five Squad when members of an elite drug unit were convicted of stealing narcotics and cash from drug dealers.
"When you look at the amount of drugs on the streets of North Philadelphia and the violence that is attributed to it, then [the indicted officers] have become part and parcel of the problem, more so than the drug dealers on the corners, because they're doing it under the guise of the law," he said.
Ralph Wynder, a North Philadelphia activist and chairman of the Residents Coalition, a coalition of community groups in North Philadelphia and East Falls, said the indictment was troubling. He said his community has worked closely with the 39th District over the last 10 years.
"It would be a shame for a few bad apples to begin to spoil that image," Wynder said.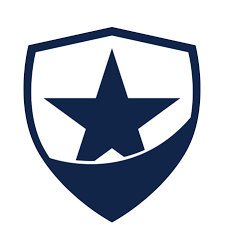 Latest posts by Law Officer
(see all)