An internal affairs investigation is underway focusing on several Oakland police officers who allegedly had sex with an underage girl.
CBS Station KPIX reports that the internal affairs investigation centers around a young woman who recently began revealing details of her relationships with officers on her Facebook page.
The woman, now either 18 or 19 years old, is believed to have had sex with potentially dozens of police officers beginning when she was 16. Such acts would be a crime under the state's statutory rape laws.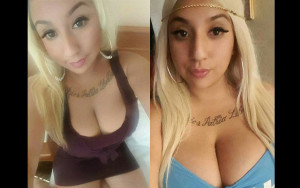 On her Facebook page, Celeste Guap suggests she is involved in the sex scandal, but says she never snitched on anybody, only having "harmless relationships" within the police department.
In one post decorated with emojis of a police officer and a wink, she writes, "Calls me his Ms. Undercover … that's cuz we always underdcover."
In another post, she says the only officer she messed with while underage is sadly gone.