BILOXI, Miss. – A uniformed Biloxi police officer was shot and killed late Sunday night and now a manhunt is underway.
Police in Biloxi say the shooting happened about 10:30 p.m. outside the headquarters for the Biloxi Police Department, at the Lopez Quave Public Safety Center on Porter Avenue.
The officer, who was shot multiple times, was rushed to the hospital, where he died.
Investigators say the shooter walked up to the officer and shot him multiple times before running away, KKTV reported.
Authorities are still looking for the killer.
According to the Mississippi Bureau of Investigations, the suspect is between 5-foot-7 and 5-foot-10, seen wearing a black T-shirt, navy blue shorts and a rolled-up red skull beanie. Anyone with information regarding this person is asked to contact Biloxi Police at 228-392-0641.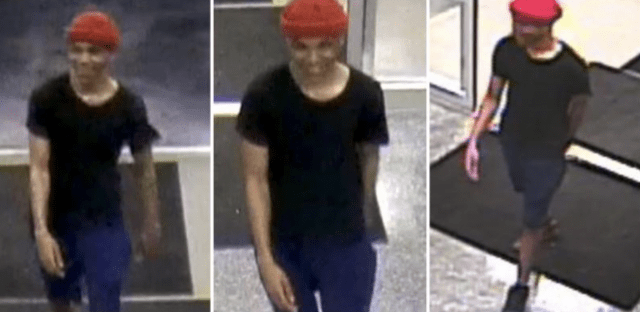 Multiple agencies are involved in the investigation and manhunt, including the Biloxi Police Department, the Gulfport Police Department, the Harrison County Sheriff's Office and the Harrison County District Attorney's Office.
Gulfport Police Chief Leonard Papania is leading the investigation.