FAIRFIELD, N.J. A Fairfield police officer was shot and critically wounded on Saturday on his way to work just minutes after he contacted a colleague about a suspicious vehicle, officials said on Sunday.
The officer, Gerald Veneziano, 26, was in critical but stable condition Sunday at University Hospital, Newark as the authorities searched for suspects in the shooting. Police officials would not confirm reports that he was in a drug-induced coma, saying only that Officer Veneziano, who was shot multiple times in the abdomen, was incapacitated. They also were working to determine a motive.
The police said the shooting occurred about five minutes after Officer Veneziano used his cellphone to call a fellow officer about a suspicious vehicle with tinted windows that was parked next to an industrial park. The second officer, however, was involved in an emergency and could not immediately respond to Officer Veneziano s request that he check the vehicle s license plate number, the police said.
Robert D. Laurino, the acting Essex County prosecutor, said Officer Veneziano, a three-year veteran of the force, returned fire, but would not say how many shots were fired. It is not known if Officer Veneziano hit anyone.
The shooting occurred about 6:15 p.m. after Officer Veneziano, traveling to work in his personal car, pulled off the road. Fellow officers found him outside the car after someone called 911 to report gunshots. Officer Veneziano, who was semiconscious, was able to provide colleagues with a description of his assailants and of their vehicle, a black Dodge Magnum station wagon, the authorities said.
Mr. Laurino would not say why Officer Veneziano thought the Dodge was suspicious or why he left his car and approached it on his own.
Officer Veneziano, who was not in uniform, did not have a police radio and was not wearing a bullet-resistant vest.
He was airlifted by a State Police helicopter to the Newark hospital, where he underwent emergency surgery for several hours.
Officer Veneziano is a lifelong resident of Belleville, N.J. A $40,000 reward including $10,000 provided by the New Jersey State Policemen s Benevolent Association is being offered for information leading to an arrest.
The stretch of Fairfield Road where Officer Veneziano was shot is in an industrial area near the county airport and is heavily traveled. It remained closed for several hours Sunday as investigators searched for clues. Fairfield is about 15 miles northwest of Newark.
Department officials said they believed it was the first time that a law-enforcement officer had been shot in the line of duty in the city.
It s hitting us all pretty hard, Deputy Chief Steven Gutkin said. All of our officers are here. They all came in voluntarily.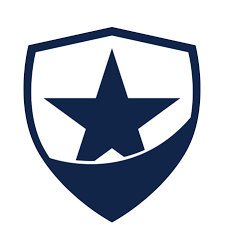 Latest posts by Law Officer
(see all)