After last year's unrest in Baltimore, federal prosecutors vowed to bring rioters to justice. On Friday, they made good on their promise, sending one man to prison for 15 years.
Prosecutors say 20-year-old Donta Betts was one of the key players in the Freddie Gray riots, looting, starting fires and even attacking police.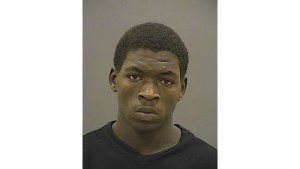 Squirting lighter fluid on a pile of propane cylinders, the infamous photo of Betts from the Freddie Gray riots went viral. He will now spend 15 years behind bars.
Prosecutors say Betts wasn't your average rioter, and that two months after the unrest, he shot a woman over a $20 drug dispute.
"It's very important for the city to recognize when people commit violent acts like this, they're going to be held responsible," said David Cheplak, ATF investigator.
Feds previously charged four other defendants for arson crimes committed during the Baltimore riots.