When Law Officer launched the Below 100 Campaign in 2011, Dallas Sergeant Keith Wenzel said something to me that pissed me off.
"You do know that Below 100 is more than a poster," he told me after one training session.
Below 100, a training initiative to reduce line of duty deaths to below 100 a year, not only utilized on site training but a powerful media campaign that consisted of posters that were designed to hang in police departments as a reminder to the tenants of the program.
These same posters can be seen today on "The First 48" and even the television series "The Killing" but Keith was right in 2011.  It just took me a few years to figure it out.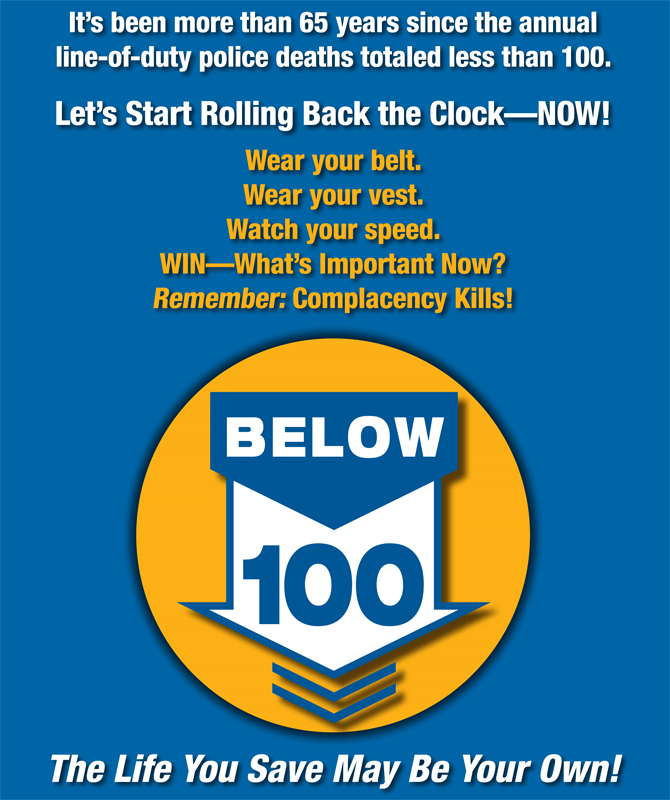 While many agencies have embraced Below 100 as a part of their training and culture, some simply hung a poster and nothing changed.
Indeed, making a difference does take more than a poster.
The same can be said for the recent trend for police chief's and sheriff's to write a social media post detailing the e-mail or letter they have written to their department in regards to responding alone to an active shooter call.
Unless you've been asleep for a week, you know about Broward County Deputy Scott Petersen and the allegation that he failed to engage an active shooter.  Regardless that we have no facts to base this claim on, law enforcement leaders are taking a stand….on social media and telling the world that they have instructed their officers exactly what to do.
Well, in the words of my friend Keith Wenzel….It takes more than a Social Post to Lead on this issue.
While Sheriff Israel didn't hesitate to tell the world that Petersen messed up and that he would have been the first to go in due to his amazing leadership, his own policy did not mandate it and I'm guessing we will soon find out that the training didn't exactly line up with those big words.
Rather than our leaders tell the world online what they are doing in regards to active shooter response, I want to see real leadership. 
I want to see sound policy and the appropriate equipment to respond. It is rare that our law enforcement professionals have the necessary resources to respond to what many active shooters bring with them.
I want to see training that is more than "I told them to" but rather based in reality combined with stress inoculation.  I've had many cops contact me this week and tell me how "tough" all of the police leaders are acting but they have never had realistic based training (RBT) and they have never trained in solo entries to active shooters.  Sure, some were told "well, it may be a bad day to be a cop and you may have to go" but I have yet to hear anyone tell me they actually trained to do it.  I'm sure some have but unlike what many of our leaders are telling the media, most have not.
Actual training and writing letters are too completely different things.  One takes real leadership and the other comes across as boisterous and pompous.
While most likely they mean well with their social media persona, let me be clear.  Train your officers to the highest level of any other agency you know about.  Give them the tools to not only respond to an active shooter but win every time.
Leaders don't need to tell everyone what they are doing.  They just need to do it.
---
Travis Yates is the Founder of the Courageous Leadership Institute
Find out how to become a Courageous Leader here.
What others are saying about "Courageous Leadership For Law Enforcement"
"This class is absolutely outstanding."  Nathan Mendes, California Narcotics Officers Association
"This class should be required for every single police officer in America." Officer Jason Cummings, Claremore PD
"In my 12 year career, this was the best class I have ever taken on leadership."  Sergeant Josh Johnson
"The best presentation I have had in over 22 years in law enforcement."  Sgt. Michael Huber, McMinnville (OR) Police Department
"This is some of the best training I have attended in over 40 years of law enforcement."
Scott Johnson, Chief of Police – Grand Rapids (MN) Police Department