Photo: Coach Bob Lindsey is a former Law Officer/ILEETA Trainer of the Year
Training is a top priority here at Law Officer.  As the current Editor In Chief, I bear a lot of responsibility to follow the lead of those before me and ensure that our readers are given every opportunity to learn and grow in their profession.  Law Officer has certainly made a tremendous mark in this area.  From launching the Below 100 Campaign to providing rich training content, we want to take it to the next level in 2017.
Partnership with SAFETAC Training

I've had the pleasure of teaching with many companies through the years but SAFETAC is doing things the right way.  Their instructors are excellent and the training has high value but more importantly there is a high value with what the students get based on the cost.  The courses are half the cost of some similar companies and some of the trainers are as good as it gets.  Former Calibre Press Trainer, Keith Wenzel, just came on board and if you haven't seen Trooper Kirk Hensley or Rob Robertson teach the First Three Seconds, then it's a must. How does this relationship help our readers?  We are developing free online content for you based on each course so stay tuned and join our E-Newsletter to get those important updates.
Law Enforcement Training Trust
Chief Tim Barfield is about as good as a leader as you will find and he is one of our most popular authors.  His next adventure may be one of the most important that we have heard of in some time.  With the prodding of his good friend Tom Cline (retired Chicago PD), Tim took the lead and formed the Law Enforcement Training Trust (LETT).  The L.E.T.T. is a non-profit organization that will be partnering with cutting edge trainers across the country to provide training to law enforcement at significant reduced costs or for free. Our partner training company, SAFETAC, is on board and our very own Tim Barfield and his excellent Board of Directors will no doubt bring a tidal wave of change to our fine profession.  That is why we here at Law Officer will do all we can for them.  You can contact the organization if you can help with funding or training.
Webinars
Law Officer will be doing webinars in various training areas and while that isn't a new concept, it's our intent to provide our audience with some of the best content available and to make that content free.
Training has been a priority with Law Officer for a decade and I want to ensure that remains for a long time.  Please drop me a message and let me know what you need and what we can do here at Law Officer to help you do your job better, safer and more professional.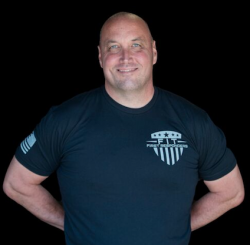 Latest posts by Travis Yates
(see all)