In the days following President Trump rescinding an Executive Order by President Obama restricting used military equipment given to the police in what is commonly referred to as the "1033 program" countless pundits, politicians and activists have moaned about how awful the decision by President Trump was.
Here is my message to the complainers.  It's not about you!
The demands placed on law enforcement in recent years has been immense.  Never in the history of the profession has so many tasks been thrown at a profession with so little resources, staffing and even support been included in those demands.
Responding to active shooters, violent riots and dealing with the mentally ill are nothing new to law enforcement but the volume and scope of the issues certainly are. The 1033 program has helped law enforcement obtain much needed equipment since President Bill Clinton launched the program in 1997.  In 2015, after the Ferguson Riots, President Obama scaled it back.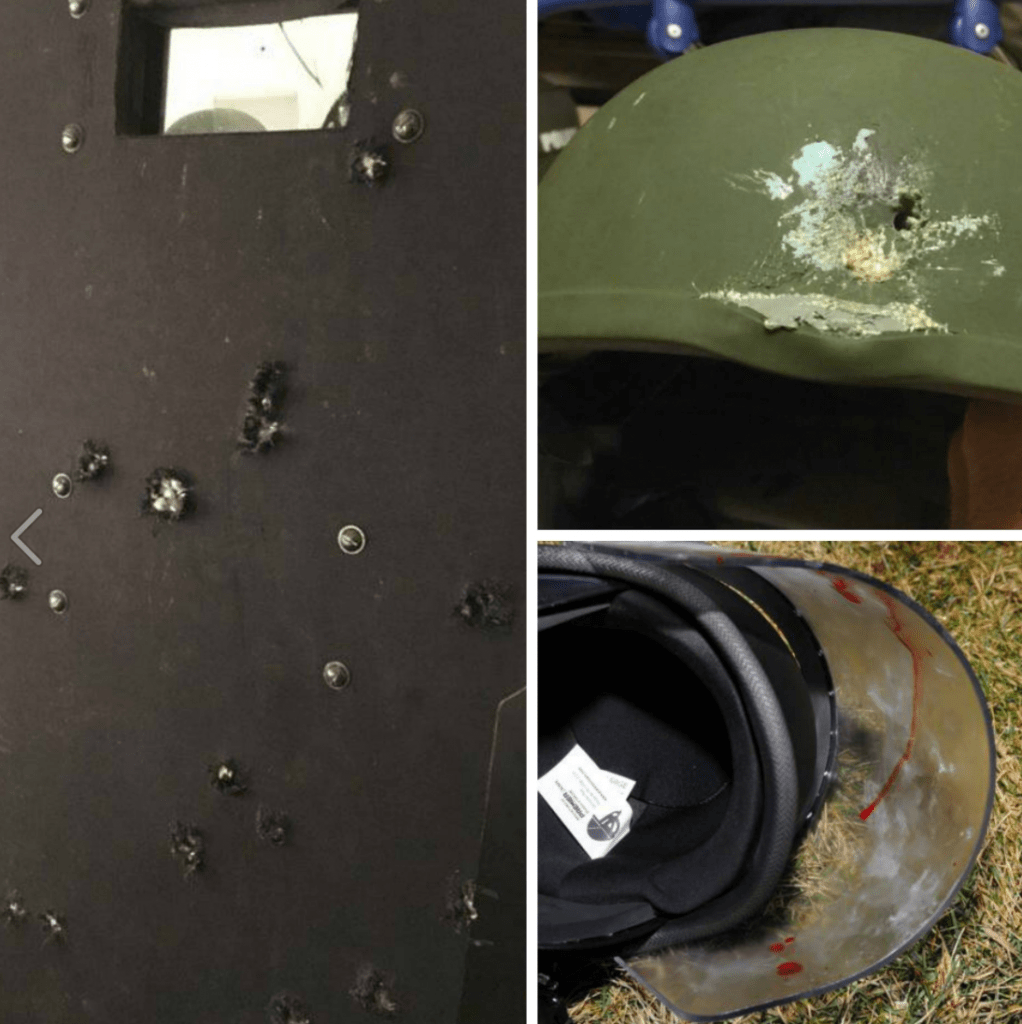 That reduction was unfortunate and that wasn't the only restriction placed on law enforcement at the time.  Law enforcement was also restricted from obtaining equipment deemed to be too militaristic under the Justice Assistance Block Grants.  Items such as those scary shields, helmets and rams were no longer seen as a way to protect police officers but they were helping law enforcement become an occupying army.
That is ridiculous and once again, to those complaining,  It's not about you!
It is about the victims trapped in an Orlando Nightclub that were saved by responding police officers that fortunately had the necessary equipment to help them.
It is about the citizens of San Bernardino that were inevitably protected from harm when police officers utilized an armored vehicle to help take down terrorists.
It is about the neighbors and citizens in a small Arkansas town that were made safer when heroes wearing that so called military equipment rushed in to take down an active shooter that had already killed Sebastian County Sheriff's Department Cpl. Bill Cooper.
No, it's not about anyone else but the citizens and the police officers that are tasked to save them.
Yes, with the use of any equipment, there comes a responsibility to use it correctly and to know both the time and the place to do so and while Ferguson was a trigger moment for those that all of a sudden were outraged about a program that President Bill Clinton started almost twenty years earlier, did the police officers in the middle of a violent riot in that St. Louis suburb not have a right to be safe?  Yes they did, because once again, it's not about you…..It's about protecting our police officers.
This country and our communities have a choice to make.  If you want law enforcement to actually enforce the law and keep citizens safe, then our society has a duty to do all it can to protect those police officers.  That includes training, staffing and equipment.  Society cannot have it both ways.  They cannot expect a society that is protected against evil without providing the very tools that can assist in that protection.
And it's not about flash bangs or grenade launchers or whatever fake news you want to throw around to justify not protecting police officers.
It is about equipment that can protect police officers and the citizens they serve.  Both deserve for all of this to be about them!