Kevin Morris, who represents Hunter Biden, was photographed by the UK Daily Mail apparently smoking a substance from a water "bong" from the balcony of his Los Angeles, California, home during his client's visit.
The Daily Mail reported:
Hunter Biden visited his 'sugar brother' Hollywood lawyer Kevin Morris – who was photographed appearing to smoke from a bong.

The First Son took a trip from his Malibu pad to the Pacific Palisades on Thursday to visit his attorney, after agreeing to plead guilty to federal tax crimes last month.

While Hunter was at the house, Morris was snapped on a balcony in plain view of the public street appearing to huff from a white bong, in photos exclusively obtained by DailyMail.com.
The photos suggest that the home is in the seaside neighborhood of Castellamare.
The alleged "bong" event took place the same day that Sen. Chuck Grassley (R-IA) revealed an FBI FD-1023 form in which a source alleged that Hunter and Joe Biden took money from Burisma, an allegedly corrupt Ukrainian energy firm. The funds were allegedly transferred through a series of shell companies. The allegations in the form have not been verified.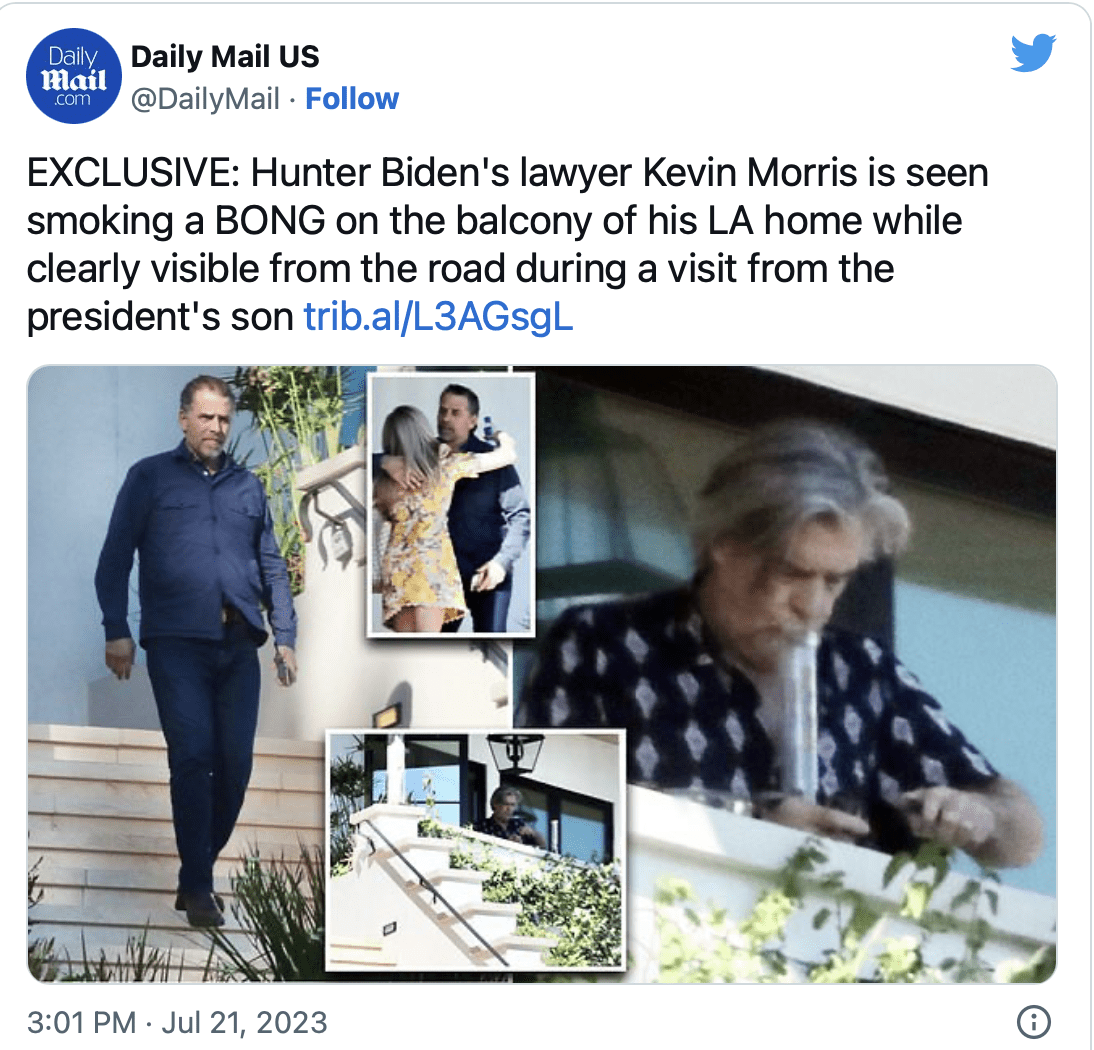 Recreational marijuana is legal in California, though the Daily Mail did not confirm the substance smoked.