ROCHESTER, N.Y. — A grand jury will not seek charges against officers connected to Daniel Prude, a suspect who died following an interaction with Rochester Police Department.
New York Attorney General Letitia James announced the decision on Tuesday, noting that "many will be 'rightfully" disappointed, but said they must respect the decision," KXTV10 reported.
"In the course of the investigation, the Office of the Attorney General concluded that there was sufficient evidence surrounding Mr. Prude's death to warrant presenting the case to a grand jury," said a statement from the AG.
In March of 2020, at least two people called 911 about Prude's behavior and welfare, included Prude's brother, Joe Prude.
As reported by The Daily Wire, police reports indicated Prude was restrained by officers while waiting for the ambulance the officers summoned — video suggests this was done soon after Prude told officers, "Give me your gun, I need it."
As noted by Forbes, Prude "had been taken to the local hospital for suicidal thoughts about eight hours before his encounter with police on March 22."
Body camera footage shows that officers were physically restraining Prude for about two minutes, and, according to media reports, the 41-year-old threw up and lost consciousness. He was reportedly resuscitated on the way to the hospital but likely suffered severe brain damage and was pulled from life support about a week later by his family, Daily Wire reported.
Notably, Prude has a mesh-like hood placed over his head, dubbed a "spit hood." The device is used to protect officers from saliva. Prude was repeatedly spitting and reportedly telling people he had COVID. (The interaction with police was in March, at the height of the novel coronavirus pandemic.)
An autopsy report from the Monroe County Medical Examiner's Office, according to WXXI, "listed the cause of Prude's death as 'complications of asphyxia in the setting of physical restraint due to excited delirium due to acute phencyclidine intoxication,' an indication that Prude might have been high on PCP."
A portion of the police report reads: "(The paramedic) stated that the observations of the subject were that he could be experiencing 'excited delirium,' which she described as a condition in which the subject is experiencing agitation and aggression; increased heart rate and respiration; overheating — which she stated would explain the subject being naked on a night when temperatures were around 32 degrees and mixed snow and precipitation — sweating, flushed appearance; excessive strength, a high tolerance for pain and incoherent speech."
WXXI News reported in September on Prude's interaction with police, giving more context via police reports in addition to body camera footage:
[Prude] had allegedly just gone on a destructive tear, according to police reports, smashing out the windows of several storefronts, and ranting about having the coronavirus. A passing tow truck driver who called 911 described Prude as being covered in blood.

Police body-camera footage shows officers who responded confronted Prude near Dr. Samuel McCree Way with Tasers drawn and ordered him to lay down on the road, which was slick from a light snowfall. Prude complied, laying face-down on his stomach, and officers cuffed his hands behind his back.

But in time, the 5-foot-10-inch, 230-pound man grew agitated. He began yelling vulgarities and tried, unsuccessfully, to stand up. Officers ordered him several times to return to the prone position before placing a white hood over Prude's head, known as a "spit sock," and restraining him by holding him down by his feet and his head, and applying pressure to Prude's back with a knee.

Prude eventually fell unconscious and stopped breathing, according to police reports.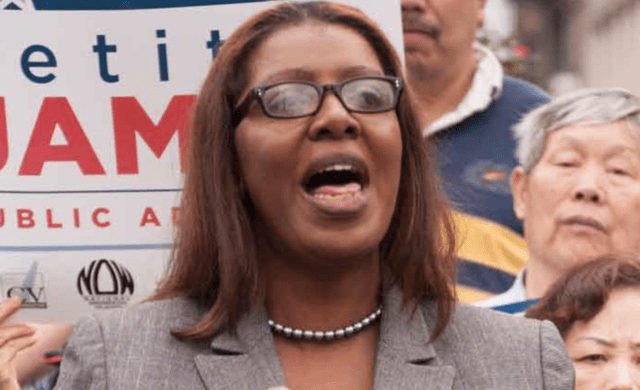 AGJames criticized police officers for lack of compassion and care for Prude. However, she included the following details in a press release:
"We concluded that there was sufficient evidence surrounding Mr. Prude's death to warrant presenting the case to a grand jury, and we presented the most comprehensive case possible. While I know that the Prude family, the Rochester community, and communities across the country will rightfully be devastated and disappointed, we have to respect this decision.
James continued by saying the system "failed Mr. Prude and so many others before him" as she stumped for reform.