It has been a tragic week for law enforcement.  We started the week with three line of duty deaths in 2016 and five days later we stand at 10.  Eight officers were brutally gunned down by assailants.  Many on social media are quick to point out that the President has said nothing about this violence.  While there could be a debate on whether it is sound practice for the President of the United States to comment on local police tragedies, that train has already left.  The President began his tenure speaking on local police matters when his friend, Henry Gates, was arrested and it seems he hasn't stopped.  The problem, as many see it, is the President doesn't speak out on local police matters when law enforcement are the victims of murder.
Maybe that expectation is unfair and we don't know what the President is doing behind the scenes but it certainly seems that the Fraternal Order of Police has an excellent idea here.  They have once again asked the President to expand the Federal hate crime law to include law enforcement when they are murdered based on the uniform they wear.  Some may argue that many professions are killed doing their job but that misses the issue altogether.  The death of a construction worker or a logger is tragic but they aren't dead because someone targeted them based on their profession.  They are killed through workplace accidents while police officers are often targeted and murdered because of who they are and what they look like.  With that in mind, we like what the FOP has to say.  You can read it below.
---
The Honorable Barack H. Obama II      12 February 2016
President of the United States
The White House
1600 Pennsylvania Avenue, NW
Washington, D.C.  20500
Dear Mr. President,
More than a year ago, I wrote to you and the leaders of Congress on behalf of the members of the Fraternal Order of Police to urge, in the strongest possible terms, that the current Federal hate crimes law be expanded to include law enforcement officers.  This call has gone unanswered and our nation's law enforcement officers continue to die in the streets.
Under current law, persons who deliberately victimize another person because of the race, color, creed, gender, gender identity, sexual orientation or disability are subject to greater penalties.  The law passed with bipartisan support because Congress saw a need to expand the law to protect a group of our fellow citizens whom we suspected were being targeted as victims of violence and intimidation.  In addition to increased criminal penalties, the law required the U.S. Department of Justice to collect data on these crimes so that we in law enforcement can do a better job of deterring and preventing them.
Mr. President, now Americans who choose to be law enforcement officers, who choose to serve their communities and put their lives on the line for their fellow citizens, find themselves hunted and targeted just because of the uniform they wear.  Already in 2016, seven officers have been shot to death while on duty:
Officer Thomas W. Cottrell, Jr. of the Danville Police Department in Ohio was shot and killed in an ambush attack by a man who told his ex-girlfriend that he intended to kill a law enforcement officer.
Officer Douglas S. Barney of the Unified Police Department of Greater Salt Lake in Utah was responding to the scene of a car crash when one of the drivers, a man with an extensive criminal background and active Federal and State warrants, shot and killed him.  The shooter wounded another officer before being killed by responding officers.
Deputy Patrick Dailey of the Harford County Sheriff's Office in Maryland confronted a man at restaurant who was wanted in Florida for assaulting a law enforcement officer.  As he took a seat at the man's table, the man drew a firearm and shot and killed Deputy Dailey.  The shooter was pursued by other officers, including Harford County Senior Deputy Mark Logsdon, who was killed during the ensuing gun fight.
Sergeant Jason Goodding of the Seaside Police Department on Oregon identified a wanted felon while on patrol and attempted to arrest the man, who resisted.  Another officer struck the man with a Taser but he was still able to draw and fire his weapon at Sgt. Goodding, killing him.
Deputy Derek Geer of the Mesa County Sheriff's Office in Colorado confronted a juvenile suspect while on patrol who immediately became combative.  A Taber was deployed to subdue th suspect, but he was still able to draw a gun and shoot Deputy Geer, who died the next day from his injuries.
Officer Jason Moszer of the Fargo Police Department in North Dakota responded to a domestic violence disturbance call.  A man, armed with multiple long guns, called dispatchers after barricading himself inside of his home and told them he was going to shoot at officers.  He shot and killed Officer Moszer from his barricade.
Major Greg Barney of the Riverdale Police Department in Georgia was assisting officers from the Clayton County Police Department who were serving an arrest warrant.  The subject attempted to escape and shot and killed Major Barney.
Mr. President, that is eight officers–six in less than a week–who have been gunned down by assailants striking from ambush or career criminals with active warrants who decided they would not be taken into custody, no matter the cost.  Enough is enough!  This must end.
It is not just talk; it is not just rhetoric.  Those spewing this hatred and those calling for violence are having an impact.  They have been given a platform by the media to convey the message that police officers are their enemy and it is time to attack that enemy.  Social media accounts are full of hatred and calls to target and kill police officers.  The vitriol, the hateful screeds and statements of those we are sworn to protect and defend, as well as public calls to kill and injure police officers, are horrifying. There is a very real and very deliberate campaign to terrorize our nation's law enforcement officers.
Elected officials are quick to console the families of the fallen and praise us for the difficult and dangerous work that we do every day.  Yet, too many are silent when the hate speech floods the media with calls for violence against police or demands that police stand down and give them "room to destroy."  The violence will not end until the rhetoric does which is why  I have called on Congress and your Administration to work with us to address the surge of violence against police by expanding the Federal hate crimes law to protect police.  We must stand up and reject, completely and without qualification, the use of violence, terror and hate as an instrument of social change.  That is not who we are as Americans.
The great Irish statesman, Edmund Burke wrote "The only thing necessary for the triumph of evil is for good men to do nothing."  Too many good men and women are doing nothing and saying nothing in defense of us, the defenders.  As a result, we now have the crisis of this nationwide trend of violence against police officers.  We need your help to solve it.
On behalf of the more than 330,000 members of the Fraternal Order of Police, I thank you for your consideration of our views on this issue and look forward to discussing them with you further.
Sincerely,
Chuck Canterbury
National President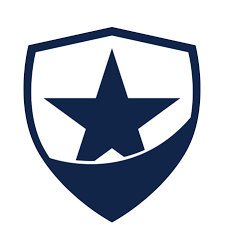 Latest posts by Law Officer
(see all)