An 18-year-old girl who had escaped from an Australian correction center responded to police after her mug shot was posted on Facebook.
She asked them to please, use a better picture of her. She even provided the picture for them.
Amy Sharp escaped from Surry Hills Corrective Services Cell Complex on August 19th. So the police released her mug shots to the media and asked the public to be on the watch for her.
That was when Sharp went on a TV station's Facebook page and asked them, very politely, to use a different picture of her.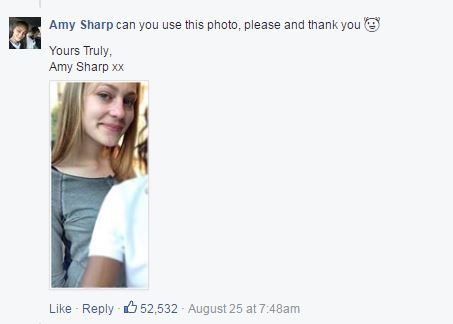 Shortly after her posting, she was taken into custody.