"Don't let 'em get your goat," is an unofficial part of law enforcement training.
Officially, this form of instruction begins in the police academy with staff members yelling at recruits as they stand nose to nose. The academy instructor may have carotid arteries about to burst as the exercise is meant to develop patience and the ability to sustain abuse from haters.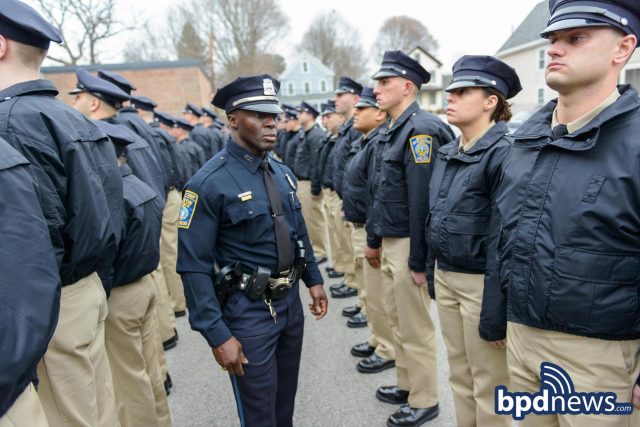 Unofficially, the phrase is repeated daily, wherever police officers are dealing with jackals. It's something we've all heard and also said to our partners at one time or another.
So when I saw the photo of the goat standing on the hood of the police car, I had to use it as a reminder to cops everywhere, "Don't let 'em get your goat." There are plenty of haters out there, but you are loved, appreciated, and most importantly, necessary for civil order. Therefore, keep doing what you do!
The picture of the goat on the hood of a police unit is courtesy of Warwickshire Police Rural Crime Team. They posted the entertaining photo on Facebook, Feb. 7.
"Whilst out visiting farms today had a surprise when Peggy the goat jumped on the police car," wrote Rural Crime Officer Carol Cotterill. "Persuaded her it was better to stay at the farm than come back with me to the station, but she thought I was kidding. Whatever floats your goat!"
———
UPDATE: After originally posting this article, I received several explanations regarding the origination of the phrase. Some seemed legitimate, others, not so much. This is what I learned from Words and Their Stories:
"A Dictionary of Slang and Unconventional English says that "to get someone's goat" may come from the French expression prendre la chevre, which means to take the goat.
"Apparently, one way people could get milk was from a goat. So naturally, taking the animal would anger its owner.
"Another explanation has to do with horseracing.
"In the 1900s, people who trained horses were said to have put goats near racehorses to keep them calm. Just before the race, the goat was removed. This would, supposedly, make the horse nervous and ready to run.
"However, there is no evidence to support this explanation. People who study languages for a living have a name for it — folk etymology. Another term for it is an urban legend."