A neighborhood in Baltimore, Maryland is on lock down this weekend as police search for the gunman who killed one of their own.
Investigators say Detective Sean Suiter was shot and killed while canvassing the neighborhood for information on a homicide case Wednesday night. He was an 18-year veteran with the force.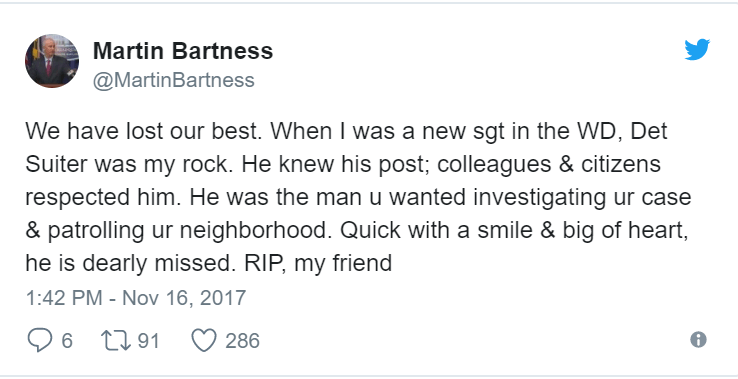 ABC6 reports that investigators are combing through surveillance video from the area, looking for evidence.
They believe the suspect may be injured.
The reward for information leading to an arrest in the case is now up to $215,000.