Trinity Gomes, is a 15 year old student in the pre-professional program of the School of the Sacramento Ballet in Sacramento, California. Following the death of Officer Natalie Corona a year ago, she could not comprehend the hate and disregard for law enforcement.
So she decided to do something about it.
According to an exclusive interview with Law Officer, Trinity says that she wanted to express her concern and gratitude of all those in law enforcement.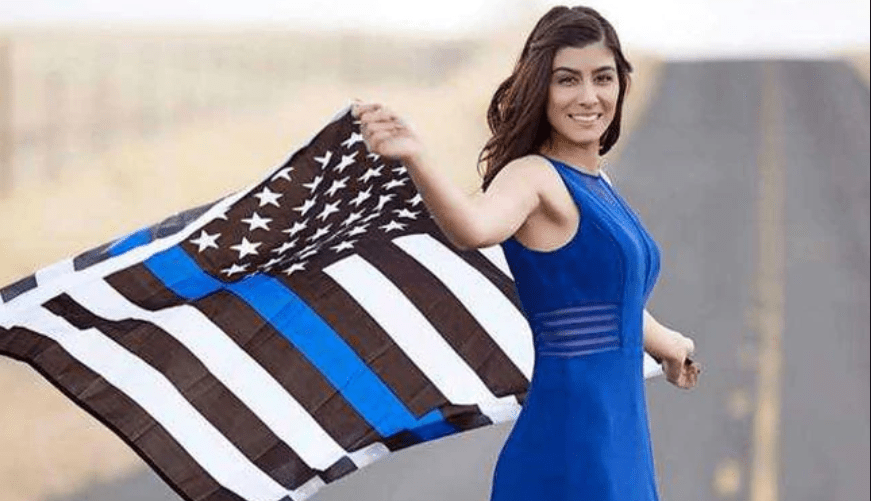 "As someone with a parent working for law enforcement, it breaks my heart to see posts and news articles about police officers, sheriff deputies and other law workers being persecuted for their work. I think people sometimes forget about all the danger officers put themselves into every day to keep our community safe. To remind others, and express my own gratitude, I wanted to portray my feelings in an artistic form. Dance has always been my outlet for expressing my emotions, so I thought a ballet photo shoot including a 'blue lives matter to me' theme would be perfect. They matter to me and always will," Trinity told us.
According to her mother, Paula Gomes, a Yuba County Probation Officer for close to twenty years, she said that her daughter was heartbroken at the hate and violence that she was seeing directed toward law enforcement and she had to do something about it.
On behalf of Law Officer and law enforcement across the globe, thank you Trinity for your love, appreciation and  most of all, how you expressed that.