Firearms are machines that function within close tolerances, meaning they need regular maintenance and lubrication. However, we often fail to maintain them as well as they should be. We carry a pistol in a holster, through dust, rain, snow, and rolling fights on the ground, and few bother to clean it daily or weekly. That our service weapons (and even more abused back-up and off-duty firearms) function when called upon merely speaks to the quality of their manufacture, not to our care of them.
This situation is exacerbated by the newer generations of police, many of whom have no prior firearms experience, and for whom the firearm remains just another tool, like the pen in the pocket. Some officers do routinely shoot, either because they are enthusiasts, they recognize the need to maintain their skills, or because it is a part of their work regimen, such as SWAT and training personnel. But for many, firearms are just there, come out of the holster for qualification and maybe off-duty storage, and are otherwise forgotten about.
Add to this the needs of positions that are, by definition, abusive to firearms. Ever consider the motorcycle officer? The bike beats the body, while the firearm rides in a slipstream exposed to dirt, exhaust byproducts, rain, and who knows what else. Or the marine officer who every shifts exposes a pistol, shotgun, and rifle to water, often salt water, and must wait until end of shift to show these lifesaving tools any attention.
In the months following 9-11, Ed McComas, a metal plater by profession, watched the problems American troops were encountering in Afghanistan with their well-oiled firearms becoming magnets for the fine dust of the territory. With his background in the plating industry, he considered the role of finishes. First is to protect the metal from oxidation. Browning and bluing were the earliest forms of steel protection; being forms of rust, they provided a basic, limited protection. As chemistry advanced, coatings such as chrome and nickel were applied, with hard chrome being an especially strong coating. Then, as polymers entered the scene, a second advantage was found in coatings: to lubricate. Teflon, Glock's Tenifer, and other finishes provide both protection and lubrication. However, they still require lubrication to complement their lubricity, and are subject to wear, eventually depleting their value.
McComas developed an electroless nickel boron process he termed UltraCem. With six years of evaluation, both in controlled conditions and in a variety of field applications, UltraCem appears to have several advantages over previous coatings. First, it is an extremely oxidation-resistant coating. Second, it provides significant lubricity to the coated surfaces. Third, as long as the qualities of the metals are known, it can be applied to a wide variety of metals. Fourth, it lends itself to being finished in colors, and in gloss or matte finish. Fifth, its application is environmentally friendly; while some corrosives are used in the preparation process, they are much less environmentally hazardous than the chemicals used in most other finishes. Finally, the treatment results in a surface that is unfriendly to soiling; even heavily baked on crud flakes off with a fingernail.
An old Jewish proverb says "'For example' is not proof." So, off to the range to see this new finish, observe it as a protectant, a lubricant, and its effect on cleaning.
Range testing
Tim Poteet, the Armaments RD&T Manager for UCT, took me to the Indian River County Shooting Sports Park in Fellsmere, Fl., to test-fire a variety of firearms treated by UCT. These included a Ruger SR9, a Beretta 92F in 9mm, and a Colt Government Model in .45 ACP, plus a Bushmaster AR-15 in 5.56 x 45mm. Each 9mm pistol was used to fire 300 rounds of Winchester 9mm Luger FMJ ammunition, 200 rounds of .45 ACP FMJ were fired through the Government Model, and 280 rounds of military XM193A rounds were fired through the AR-15. My comment, after firing 800 rounds in two hours, were words no one would ever expect to hear–I was tired of shooting!
I noted before shooting that all four firearms were dry–no lubricant was observed on any of the four. The pistols had most of their metal components finished in UltraCem, the biggest exception being the rear frame rails for the Ruger, which are embedded in the polymer frame and could not be plated. For the Bushmaster, only the hammer, trigger, bolt assembly and bolt carrier assemblies had been coated.
After almost 800 rounds, there had been one malfunction–a .45 shell casing had a serious dent, preventing chambering. No problems attributable to lack of lubrication had been encountered. The black residue on the muzzle end of the slide, which would normally take some effort to remove, wiped off with the tip of a finger.
The Bushmaster was stripped down and the bolt and carrier examined. As expected, there was heavy carbon build-up on the bolt carrier key. However the build-up, which usually requires scrubbing to dislodge and clean off, slid off when Tim nudged it with the tip of his pocket knife. Other areas of carbon deposits wiped off with finger pressure, as they had on the pistols.
On another occasion I met with Tim and an evaluator for the special operations community at the Martin County Sheriff's Office Range in Palm City, Florida, where they were test firing a Mk 46 machine gun, the special operations configuration of the US military's M-249 Squad Automatic Weapon, a 5.56 x 45 mm machine gun. This day they were putting 1,000 rounds of M193 ammo through the machine gun. Since it had been assigned to UCT for treatment and evaluation, it had already fired 15,000 rounds of ammo. Other than routine wipe downs at 2,000 round increments, and cleaning at 4,000 rounds as is regulation in the military, the gun received no maintenance, and was further maintained dry. I observed the firing of all 1,000 rounds–no stoppages, no malfunctions of any kind. The weapon was field stripped upon completion of the session. Again, carbon build-up wiped off the internal parts with no difficulty.
The Martin County Sheriff's Office has also tested UltraCem. Deputy Darryl Stokes, rangemaster for the agency, has had a number of agency and personal firearms coated, including several Glock pistols, a Sig pistol, and two Mossberg 500 shotguns. Deputy Rick Parks, another member of the training staff, has had his personal Glock 21 coated, plus the magazines for his agency issue S&W M&P .45 pistol. The latter was of special interest to the department, as it is transitioning to issuing the new Smiths, but only issues Glocks to the Marine Unit due to corrosion issues. Parks occasionally works detail shifts with the Marine Unit. His Glock bears no scars from such service and just enjoy a simple wipe down after a shift, but he learned to clean and oil the S&W after every shift, and saw that the magazines were actually beginning to pit. Since the magazines have been treated with UltraCem, he has had no damage to the magazines, while the factory finish has shown damage that has required him to carefully detail it. Indeed, on the Labor Day holiday, he was working a shift and took a wave, drenching him and equipment. By end of shift the firearm had a patina to it, but the coated magazines were bright as new.
Deputy Stokes reports similar results with the other firearms. He is impressed with the Mossbergs, which have not only the greater corrosion resistance and easier cleaning, but which show marked improvement in function with the application of UltraCem. The agency has had the Glocks carried by the deputies assigned to Marine Enforcement coated, and has had no misgivings with them. Being as the marine deputies spend more than 95% of their patrol time on salt water, this is a valuable modification, even to the already reliable Glock.
Until recently, UCT had focused its marketing on industrial and military applications. However, it is now beginning to expand its audience to the law enforcement and sporting firearms markets. They will be at the SHOT Show in Orlando, Fl., in January, 2009. But agencies with an interest can contact them now to learn more about this as a remarkable new finish for firearms exposed to the harsh environment and treatment as police guns are.
For more information:
UCT Defense
7825 SW Ellipse Way
Stuart, FL 34997
772-223-6699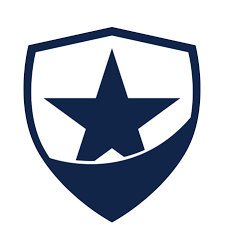 Latest posts by Law Officer
(see all)