SAN DIEGO, Calif. (May 15, 2019) — Dedicated public servants representing a diverse cross-section of the American law enforcement community will be awarded their master's degree in Law Enforcement and Public Safety Leadership during May 19, 2019, commencement ceremonies at the University of San Diego.
A total of 120 graduates from 84 different agencies across twelve U.S. states will earn their diplomas from the unique, highly ranked master's degree program, which distinguishes itself from traditional criminal justice programs with its strong emphasis on leadership development, ethics, tangible skill building and the immediate application of these skills to solving some of today's most urgent law enforcement challenges.
Launched in 2015 with comprehensive input from law enforcement associations and a faculty made up of experienced criminal justice practitioners, the innovative USD master's program is offered 100% online to accommodate the unpredictable schedules of law enforcement and public safety professionals, as well as to make it available to students across the country.
The highly regarded program has been so well received that U.S. News and World Report ranks it among the best online graduate criminal justice programs (19th) and also among the best such programs for veterans (10th). It has also earned high rankings for best online master's in Law Enforcement Administration from OnlineMasters.com (2nd) and BestColleges.com (3rd).
"The Law Enforcement and Public Safety Leadership Master's Degree program at the University of San Diego is simply the only way to go for law enforcement professionals looking to further their education," said Sgt. Brad Welch of the Santa Barbara County Sheriff's Office, an alumnus of the program. "The professors are well-respected experts in their fields and utilize current national issues that we in law enforcement deal with on a daily basis."
Including this year's class, nearly 300 law enforcement professionals from agencies such as the FBI, NASA, Department of Homeland Security, Department of Justice, the U.S. Army, Navy, Coast Guard and Marine Corps, as well as state, county, municipal and campus agencies from across the country have graduated from the 20-month-long master's degree program.
The 2019 M.S. in Law Enforcement and Public Safety Leadership class commencement will be held at 10 a.m. on May 19 at the university's Jenny Craig Pavilion with a reception to follow at the Shiley Center for Science and Technology.
Recruitment for the Fall 2019 academic year is under way. Experienced law enforcement professionals who wish to apply or learn more about the program can visit criminaljustice.sandiego.edu.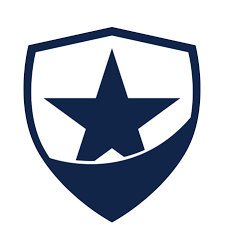 Latest posts by Law Officer
(see all)